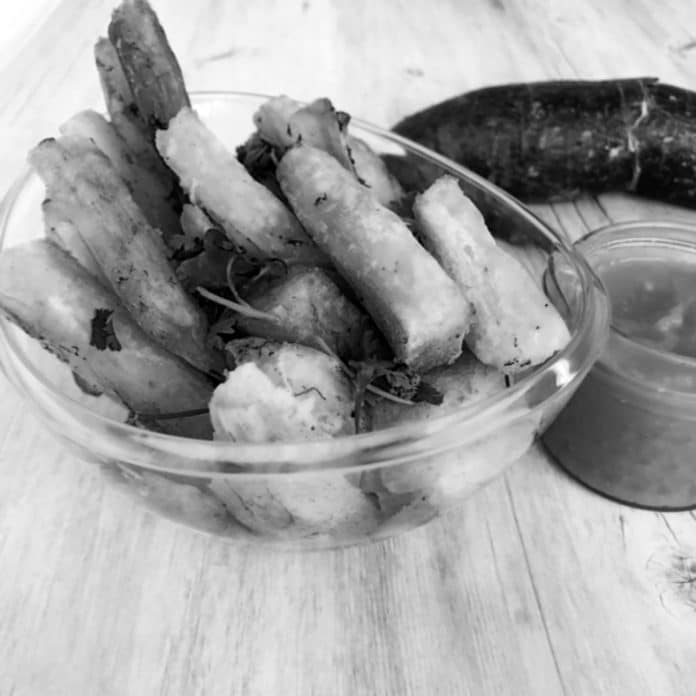 Swahili Food Recipe: Tanzanian Flavored Crispy Fried Cassava
Cassava Fried Recipe Overview
Servings: two to three people.
What is Fried Cassava?
Tapioca and Mhogo are other names for cassava. This is among my favourite ways to make crispy hot deep-fried cassava (Tapioca).
Friend Cassava Recipe Ingredients
500 grams peeled and diced cassava

 add salt as necessary

 fresh coriander

 a dash of turmeric

 1/4 teaspoon garlic paste

 2-4 tablespoons gram besan\flour

 chilli powder
Instructions
To prepare fried cassava, you need to cut the cassava into bite-sized pieces, washed, and boiled with coriander stems, salt, a sprinkle of turmeric, as well as garlic paste till halfway done.
Please place them in a colander to drain and cool somewhat.
Then, place the pieces on a platter and brush with gram flour and cayenne pepper. Fry for several minutes in heated oil until golden. Remove from heat, drain excess oil, and dish with tamarind soup or lemon!
When you take a bite into the fried cassavas, they should be very crispy on the surface and melt-in-your-mouth cotton soft on the inside.
For more articles related to Tanzania Food Recipes, click here!