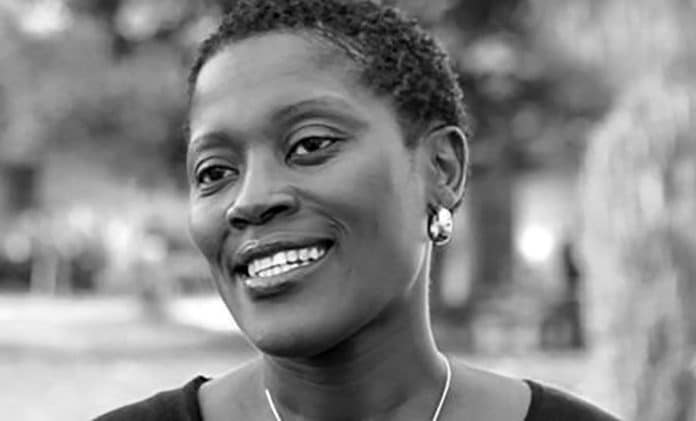 Dr Julie Makani
– Education, Biomedical Research, Fellowship and More
Julie Makani is a Tanzanian medical researcher born in 1970. She has been an associate professor and Wellcome Trust research fellow in the Department of Blood Transfusion and Hematology at the Muhimbili University of Health and Allied Sciences. In addition, she is a visiting fellow and consultant at the Nuffield Department of Medicine, Oxford University. Julie Makani is based in the Tanzanian city of Dar es Salaam. For her stellar work with sickle cell disease, she was a recipient of the Royal Society Pfizer Award.
Julie Makani's Education
Julie Makani had her primary school education in Arusha, Tanzania, at St. Constantine's Primary School. She trained in medicine at Muhimbili University, Tanzania and got her medical degree in 1994. In 1997, she attended postgraduate studies on a Commonwealth scholarship at the Hammersmith Hospital of the Royal Postgraduate Medical School, University of London. She proceeded to Oxford as a Research Fellow at Nuffield Department of Medicine. In 2003, Wellcome Trust offered her a 4-year Ph.D. training fellowship to study sickle cell disease in Tanzania. Julie Makani completed her Ph.D. on the clinical epidemiology of sickle cell disease.
Biomedical Research
Julie Makani received a Wellcome Trust training fellowship in 20014 and created the Sickle Cell Disease Program at Muhimbili University of Health and Allied Sciences, with prospective surveillance of more than 2,000 sickle cell disease patients. People with sickle cell disease have abnormally shaped red blood cells that cause problems with blood flow and oxygen transport through the body. It is a genetic disorder that causes recurring bouts of pain and critical organ damage that can lead to death. Yearly, an estimated eight to eleven thousand babies are born with the disease in Tanzania. The aim of Julie Makani's initial work at Muhimbili was to analyze factors like stroke, bacterial infections, and malaria, which significantly contribute to illness and death when interventions are available.
With the help of colleagues, Julie Makani has developed a healthcare and biomedical research program, which is one of the biggest sickle cell cohorts from one center in the world. Currently, her interest is in the role of fetal hemoglobin and anemia in influencing disease burden in sickle cell disease.
Julie Makani is working with colleagues to create networks nationally in the regional SCD Research Network for Central and East Africa and Africa through the Consortium for Health, Advocacy, Research, and Training in Africa. Also, she is the co-founder of the Sickle Cell Foundation of Tanzania. Globally, she is on the technical advisory group of Global SCD Research Network. Julie Makani co-chairs the working group in charge of hydroxyurea therapy in Africa.
Julie Makani aims to use sickle cell disease as a model to create healthcare and scientific solutions in Africa that are relevant locally and globally. Attaining success in sickle cell disease will show that inequities in health and biomedical science can be addressed with effective global collaborations.
Other Awards and Fellowships
Julie Makani received training in 2003 and an intermediate fellowship in 2011 from the Wellcome Trust for the sickle cell disease program. In 2007, Makani got a fellowship to attend the TED Global meeting in Arusha. The African Leadership Institute gave her the Archbishop Tutu Leadership Fellowship in 2009.
Julie Makani was awarded the Royal Society Pfizer Award in 2011. The grant awarded will be used for research to better understand the environmental, genetic, and molecular mechanisms of SCD. In granting the award, Prof. L. Casselton of the Royal Society said, "We are extremely happy to recognize such an impressive person with the Royal Society Pfizer Award. We hope Dr. Makani stands as an example for other young African scientists that want to make a difference in Africa and the world." She was, in 2019, included in the BBC's list of BBC 100 Women.
For more articles related to Famous People from Tanzania, click here!