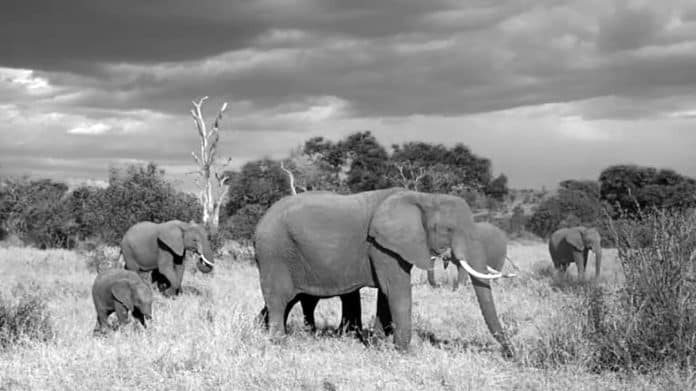 Big Five Tanzania Animals – Where, How, When, Best Itineraries
Parts of Tanzania That are Home to the Big Five
We've put up this guide to help you see the Big 5 animals in Tanzania as many times as possible while you're in the country.
Which Animals are Part of the Big Five Safari Tanzania Vacation?
Some of the most popular safari destinations are in Africa because of the Big 5, consisting of lions, rhinos, elephants, buffalos, and leopards. The word Big 5 was coined because these species were considered the most treacherous to hunt and were highly desired as trophies. Fortunately, tourists on photographic safaris are becoming interested in photographing these magnificent animals.
What are the Advantages of Going too See the Big Five Animals in Tanzania?
Whether you're a first-time safari traveler or a seasoned safari veteran, Tanzania safaris are one of the most incredible ways to see the famous Big five Tanzania animals in one place. The vast Selous Game Reserve to the Ngorongoro Crater and the Serengeti National Park are just a few of big 5 animals Tanzania's most famous destinations.
About a quarter of Tanzania's total area is protected in national parks and game reserves, making it East Africa's largest country. Around 20% of Africa's large mammal biomass is covered in these areas, including a lion population three to four times the size of any other country on the continent. Although this article concentrates on where and when to find Tanzania big 5, the country is also home to one of the most stunning wildlife spectacles globally, the Wildebeest Migration. Around 1.5 million wildebeest and zebra, along with their predators, cross the Serengeti's vast plains every year during this yearly event.
It's also worth noting that Tanzania has more to offer than just safaris. Africa's tallest mountain, Mount Kilimanjaro, and the world's second-largest freshwater lake, Lake Victoria, are just two of the many wonders of this continent. When you return from your safari, you can visit some of the most beautiful islands in the Indian Ocean, such as Mafia, Pemba, and Zanzibar.
Tanzania Big Five Safari Hotspot Options
Seeing the Big 5 in Tanzania within a short amount of time is possible with some fantastic Tanzania safari itineraries. If you want to maximize your chances, I recommend a tailor-made big 5 safari Tanzania schedule that includes the Ngorongoro Crater and the Serengeti.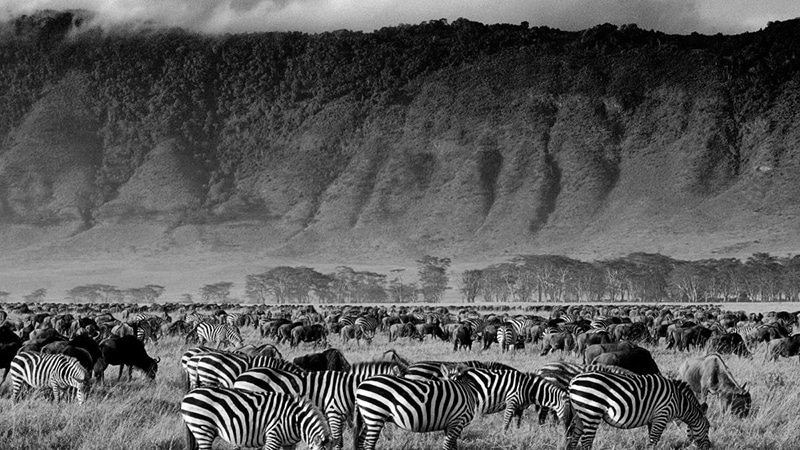 A Twelve-Day Trip Scouring the Big 5 Tanzania Animals
The prices start at around £4,500 for adults and around £2,500 per head for children.
The Ngorongoro crater floor is included in this itinerary for a full day. Start earlier so that you can be one of the first vehicles to descend into the crater, as it can become quite crowded at times. As a result, this fascinating geological feature is home to an incredible variety of wildlife in a relatively small area. All the Big Five Tanzania wild animals may be seen here on the same day, making it one of the best places to see them all in Africa.
In the Serengeti's stunning grassland plains, you'll spend a few days walking around and taking in the area's breathtaking natural splendor. Some of the most remote and sensitive conservation zones can be found on this path. Despite the difficulty in finding Rhinos in such a vast region, the Serengeti is undoubtedly one of the best places in Africa to observe Cheetahs due to the excellent open atmosphere. The Serengeti is also home and probably one of the best Big 5 Tanzania safari destination.
The Tanzania family safari holiday is a massive hit with with most tourists and will leave a lasting impression with no doubt among many!
Your Tanzania safari ends at a deluxe camp in the southern Ndutu region, where you spend your final nights in the Serengeti. Predators will be present during the Great Wildebeest Migration, which passes through this area in January and February, and the calving season will coincide. A distinct advantage of this region is the year-round presence of several predators. If you're planning a trip outside of December and March, you may easily adjust your plans to coincide with the herds' northward migration.
To my delight, this itinerary doesn't primarily focus on ticking off the Big Five! In addition to Arusha and Lake Manyara National Parks, the route also travels through Ngorongoro and the Serengeti National Parks. To further enhance your understanding of the wildlife you'll see, you'll participate in a wide range of activities.
Northwards and Southwards Safari Tours in Tanzania
If you want to see the Big Five Tanzania game life, I suggest visiting the northern circuit of Tanzania, which is home to multiple world-class parks. Tarangire National Park, located in north Tanzania, is home to the region's largest concentration of elephants and the previously mentioned packs. They gather in large groups under the baobab trees, sometimes numbering in the hundreds.
Because of the rarity of Rhino sightings, the south does not offer the same potential to view all five Big Cats. Having fewer visitors and fewer people is a big plus for this location. Ruaha and Selous, which together form a superb southern safari circuit, are among the many safari options available to you. Katavi National Park is located further west and is much more isolated than the other national parks.
Predator sightings are plentiful in these southern parks, with a better chance of spotting African wild dogs than in the north. Ruaha is a vital park for lion conservation efforts and a key draw for visitors due to its enormous feelings of pride, with an estimated 10 percent of Africa's total lion population remaining there.
Big Five Animals Tanzania Peak Season
Safaris in Tanzania are most prevalent from June through October when temperatures drop somewhat but remain comfortable and dry. There are two main reasons why this is the best time to go to Tanzania wildlife watching.
As a starting point, the foliage is sparse and dry, making it more straightforward to distinguish large creatures like rhinos, buffalos, or elephants from the rest. Even the most elusive leopard is limited in its ability to hide and disguise itself in the dense foliage. Second, as smaller ponds and streams dry up, less water is accessible. Buffalos and elephants, for example, are entirely dependent on water and must drink it every day. Therefore, they gather more tightly around leftover resources and are easier to discover because most larger mammals can't survive without them for an extended amount of time.
During these months, though, housing in desirable areas fills up rapidly, and prices rise. The creatures are still active the rest of the year, but finding them may need more effort. As a result, it pays to select a camp or tour operator with highly skilled professional guides who know the area like the back of their palms. They will be able to spot animals and hints that will help you locate the Big 5 that you would otherwise have missed.
Unless you're willing to take a risk or look for the best deals, April and May are best avoided if you are thinking of going for a big 5 trek Tanzania expedition. At this time of year, some of the parks' roads can become impassable due to heavy rains, resulting in the closure of several camps and lodges.
Safari Big 5 Tanzania Last Note – One More Piece of Advice for Seeing the Big Five Tanzania Animals
All five of Africa's Big Cats can be seen in Tanzania on a single safari, making it an ideal safari location. However, there are no assurances. I'd advise that you don't put too much vigor into checking things off your to-do list. Take a deep breath, relax, and enjoy the stunning scenery and plethora of wildlife. In many cases, its behavior is more engrossing than that of a lion napping under a tree when you take the time to look at it!
For more articles related to Wildlife in Tanzania (Animals), click here!