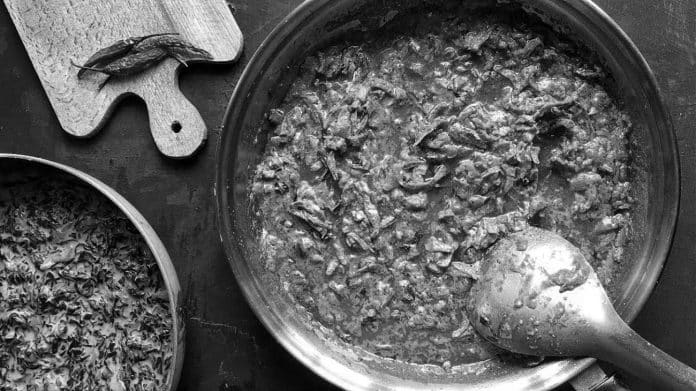 Swahili Food Recipe: Making Dagaa with Coconut Sauce
This blog post will show you how to make tasty Dagaa in coconut soup. The silver cyprinid is the scientific term for this fish species (Rastrineobola argentea). The Lake Victoria sardines, also known as Omena, is an aquatic, groundwater ray-finned fish species(Dagaa fish in English).
Dagaa, or Omena as it is known among Kenyans, is cherished by some and despised by others. Those who are against it have had bad experiences as a result of the cooking approach. A good buddy of mine… Josephine gave this recipe with images for making delicious dagaa in coconut sauce. It's a delectable recipe that I've tried and experienced.
The idea that it is fried prior to the stew and gravy is cooked adds to its deliciousness.
Now:
The roasted dagaa is also a delicacy in and of itself. You can also eat it as a treat.
Dagaa Recipe Tanzania Ingredients
Spices (garam masala, curry powder, cumin, beef cubes)

Oil for cooking
Coconut milk

Tomato paste
Kenyan Omena (Dagaa) Recipe
How to Cook Dagaa Step by Step Instructions
The best way to wash Omena (

Dagaa

) prior to cooking is to soak it in water under room temperature three times before deep frying it.

Heat the oil to the point when the Omena (

Dagaa

) can be deep fried.

Deep fried Omena (

Dagaa

) till golden brown on both sides. This aids in the removal of the Omena's bitterness.
Reduce the oil in the same saucepan used for deep frying, then add the onions and garlic[optional] and cook until gold-like brown.
Mix in grated tomatoes or tomato paste[optional], if desired. This is how Omena (Dagaa) wet fry is made.
Put in your desired spices or leave them out entirely.

Toss in the fried omena with the rest of the components

Mix the components together until they're uniformly distributed.

Pour in the coconut milk.

Stir in a small amount of water and cook for five minutes.

Serve with veggies and ugali when ready.
For more articles related to Tanzania Food Recipes, click here!