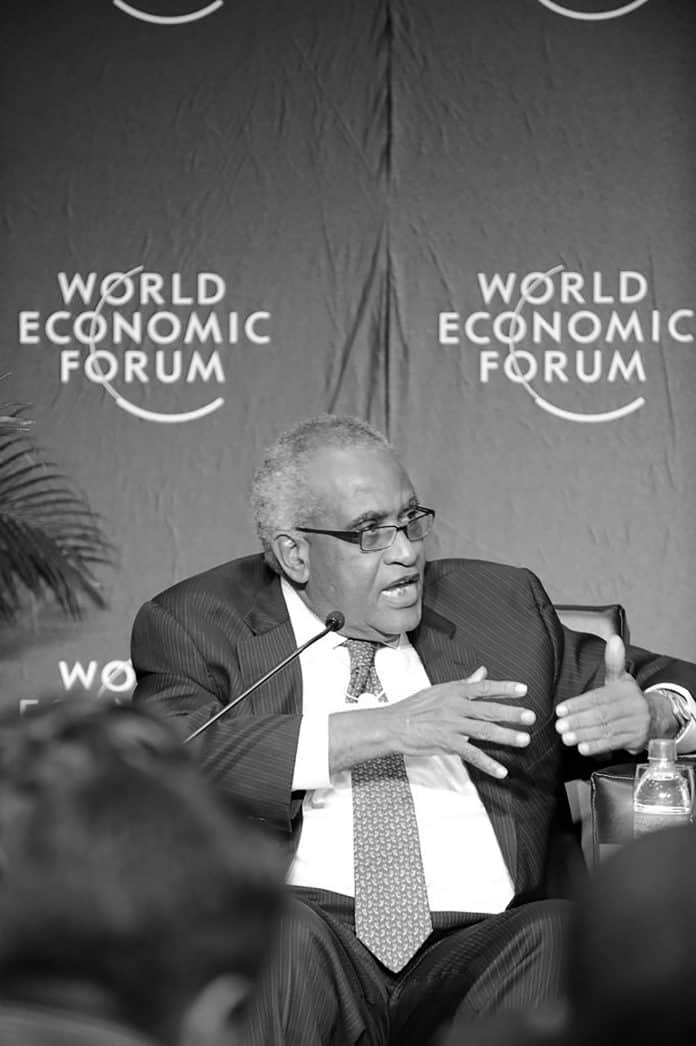 Dr Salim Ahmed Salim Biography: Life, Education, Positions and More
Born January 23rd, 1942, Salim Ahmed Salim is a diplomat and politician from Tanzania. He has been in the global diplomatic space since the 1960s.
Salim Ahmed Salim

Early Life

Born in the old Zanzibar Sultanate to an Arab with Omani ancestry, Sheikh Ahmed Salim's mom was a native-born Tanzanian. Salim's maternal grandma is an Afro-Arab of mixed race, while his maternal grandfather was an ethnic Arab.
Education
Salim Ahmed Salim attended Lumumba college, Zanzibar. He proceeded to St. Stephen's College of Delhi University for his undergraduate studies and got his master's degree in Global Affairs from Columbia University's School of Public and International Affairs, New York. During the 1950s, Salim Ahmed Salim was a student lobbyist and was the founder and pioneering V.P. of the Zanzibar Student Association.
Posts Held by
Salim Ahmed Salim

Within Tanzania
Member of Tanzania's Commission for Constitution Review (2012 to 2014)
Member of Chama Cha Mapinduzi's (CCM) Central Committee
President, Julius Nyerere Foundation (2001 to date)

Minister of National Service and Defense (1986 to 1989)

Tanzania's Deputy PM (1986 to 1989)

PM of Tanzania (1984 to 1985)

Foreign Affairs Minister (1980 to 1984)

Secretary of the All-Zanzibar Journalists Organization and Senior Proofreader of a daily newspaper in Zanzibar (1963 to 1964)
Salim Ahmed Salim

Diplomatic Positions
A.U. Special Envoy on the Darfur Conflict (2004 to 2008)

Secretary-General of the Organisation of African Unity (1989 to 2001)

Ambassador of Tanzania to Barbados, Guyana, Trinidad, Tobago, and Jamaica (1970 to 1980; served while at U.N.)

Ambassador of Tanzania to the Republic of Cuba (1970 to 1980)

Tanzania's permanent representative to U.N. (1970 to 1980)

Tanzania's ambassador to China (1969 to 1970)

Tanzania's ambassador to India (1965 to 1968)

Tanzania's ambassador to Egypt (1964 to 1965)

Deputy chief representative of the Zanzibar Office based in Havanna, Cuba (1961 to 1962)
Salim Ahmed Salim

Positions Held at U.N.
President of the Paris International Conference Against Apartheid (1984)

President of the International Conference on Sanctions against South Africa (1981)

President of the UNGA for the 34th, 6th emergency special, 7th emergency special, and 11th emergency special sessions (1979)

President of the U.N. Security Council (1976)

Chairperson, Security Council's Committee on Sanctions against Southern Rhodesia (1975)

Chairperson, Committee of Global Meeting of Experts to Support Victims of Apartheid and Colonialism in Africa, Oslo (April 1973)

Chairperson, U.N. Special Envoy to Niue (June/July 1972)

Member,  Planning Subcommittee of the Governmental Commission of the Global Meeting of Non-Aligned Countries, Georgetown, Guyana (August 1972)

Chairperson, U.N. Special Committee for Decolonisation (1972 to 1980)
Secretary-General Campaign
In 1981, Salim Ahmed Salim contested the position of U.N. Secretary-General against Kurt Waldheim, the current officeholder from Austria. At the time, Waldheim had served two terms already, and Salim was serving as UNGA president. Salim was supported by the NAM and OAU. He also had China's backing to veto Kurt Waldheim. However, the Reagan government in the U.S. opposed Salim. They saw him as a person radically opposed to America who supported Palestinian statehood and was hostile towards South Africa. Salim was also opposed by USSR for his advocacy and positive disposition towards China.
Salim Ahmed Salim defeated Waldheim in the initial round, amassing eleven votes to Kurt Waldheim's ten. As expected, the US vetoed Salim, and China vetoed Waldheim. Ahmed Salim's support nose-dived after the initial voting round because some member countries felt that the U.S. was ruthlessly opposed to Salim's candidature, and China had abandoned its opposition of Kurt Waldheim in the past (1976 and 1971). However, neither the United States nor China relented, as the election remained deadlocked for six weeks over 16 voting rounds. The deadlock eventually ended when Salim and Waldheim quit the race to open up the election to other aspirants.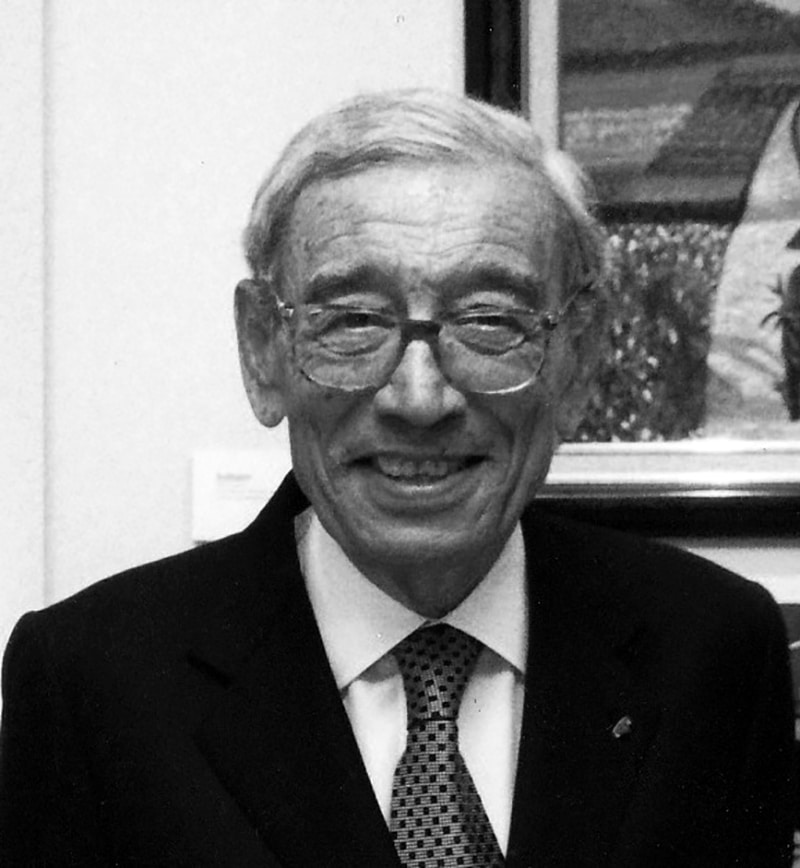 Salim Ahmed Salim was tipped for the post again in 1996. Boutros Boutrous-Ghali, the current Secretary-General, was running for another term unopposed and was supported by all but one of the fifteen Security Council members. The U.S. opposed Boutros-Ghali but was willing to offer its support to any other candidate from Africa, including Salim. However, France declared that it planned to use its veto power against Salim. Therefore, he wasn't nominated.
Other Diplomatic Posts
In Africa, Salim Ahmed Salim has been acting as Water Ambassador since 2002, after being invited by the head of the AfDB. As Water Ambassador, his responsibilities include sensitization, advocacy as well as mobilizing support for water issues on the continent. He is also:
Chairman of the Consultative  Board of Pretoria-based Center for Security Studies

Chairperson and Member, Consultative Board of Administrators of the Center for Governance, Peace, and Leadership, African University, Mutare

Chairperson, International Board of Administrators of Addis Ababa-based Africa Humanitarian Action

Member of African Union's consultative body Panel of the Wise
At the global level, Salim Ahmed Salim currently serves on these commissions, boards, and panels:
Board member of Mo Ibraheem Foundation, an organization that supports great leadership and good governance in Africa. He has also served as the head of the body's Prize Committee since 2011 after succeeding the first Chairperson, Kofi Annan

Co-Chairperson, Eminent People Group on Light Weapons and Small Arms, whose secretariat is located in Washington DC
Board member of South Center, located in Geneva
Member of GLF, an organization that promotes democratic rule, resolves and prevents conflicts through dialogue, and promotes good governance through the rule of law, human rights, open markets, and democratic institutions. It does this by discreetly making available the wisdom of ex-leaders to current national leaders. The organization is non-profit-oriented and is made up of former senior international and governmental officials and heads of government who closely work with national leaders on issues related to governance.

Eminent Member,  Sergio Viera de Melo Foundation

Foundation Council Member,  Geneva-based Humanitarian Dialogue Center

Member,  Policy Consultative  Commission of WIPO
Awards and Honours Given to
Salim Ahmed Salim
Honours
| | | |
| --- | --- | --- |
| Year | Order | Country |
| 2019 | Order of Friendship | China |
| 2011 | Order of Uhuru Torch (Second Class) | Tanzania |
| 2004 | Order of Companions of O. R. Tambo (Gold) | South Africa |
| 2001 | Ordre El Athir | Algeria |
| 2001 | Order of 2 Niles | Sudan |
| 2001 | Mono Order | Togo |
| 2001 | Mali National Order | Mali |
| 2000 | National Order of Lion | Senegal |
| 1999 | Medal of Africa | Socialist People's Libyan Arab Jamahiriyya |
| 1994 | Order of Merit | CAR |
| 1994 | Grand Cross of the Order of Devotion | Republic of the Congo |
| 1993 | National Order of a Thousand Hills | Rwanda |
| 1985 | Order of United Republic of Tanzania | Tanzania |
| 1980 | Order of Star of Africa | Liberia |
Salim Ahmed Salim Received Awards
African Union: Child of Africa Prize (2014)
Martin Luther King "Drum Major for Justice" Award (2006)
Honorary Degrees
Year

 

 

University
Degree
Country

 

 

2003

University of Addis Ababa

Doctor of Law

Ethiopia

1998

University of Cape Town

Doctor of Law

South Africa

1996

University of Bologna

Doctor of Philosophy in International Relations

Italy

1995

Khartoum University

D.A in Global Affairs

Sudan

1991

University of Mauritius

Doctor of Civil Law

Mauritius

1983

University of Maiduguri

Doctor of Humanities

Nigeria

1980

University of the Philippines Los Banos

Doctor of Law

Philippines
For more articles related to Famous People from Tanzania, click here!