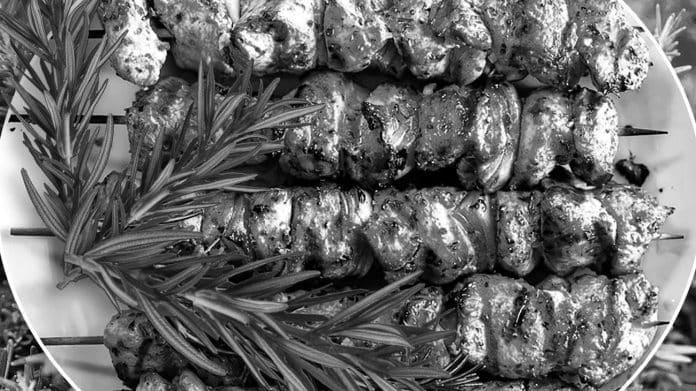 Swahili Food Recipe: Making Swahili Best Chicken Kebabs
These sweet chicken kebabs are indeed a wonderful protein option for any meal because they're simple to make and even simpler to enjoy.
To prepare these delectable chicken kebabs, all that is required is a little preparation and this easy recipe for chicken kebabs.
Where Do You Start With How to Make Chicken Kebabs?
I use bone-free chicken thighs for my kebabs since they are a fluid cut that does not dry up as quickly as chicken breast.
Using plain yoghurt to tenderize the chicken results in soft, delicious chicken pieces.
What to Serve With Chicken Kebabs?
What I like best about these sweet chicken kebabs is the variety of side dishes available. Salad and garlic bread. Humus dipping fries and pita bread. Vegetable rice and Buttered Naan – The choices are limitless! There's no way to become bored with this dish's countless side variations.
I marinade and store them in a Sealed bag for those lazy days when I just do not have the resilience or energy to cook – which happens a lot now that I have a baby.
A few hints while you are reading through this chicken kebabs recipe:
How long to cook chicken kebabs? Bamboo sticks work well, but they must be soaked in water for about twenty minutes to avoid burning.

Don't cram the kebabs chicken on the skewer too tightly, or you'll end up with uncooked chunks.
Chicken Kebabs Recipe Ingredients
Marinated bone-free chicken thigh slices skewered as well as grilled
 1 kg chicken thigh (boneless)

 Vegetable oil, three tablespoons

 three teaspoons of crushed garlic

 two teaspoons of cumin (ground)

 one teaspoon of cinnamon (ground

 one tablespoon of red chilli powder

 two teaspoons of salt

 one teaspoon of black pepper

 one teaspoon of paprika de Espana

 4 tbsp ketchup/tomato sauce

 one lemon (juiced)

 1 cup of yoghurt (plain) (or mala)
For more articles related to Tanzania Food Recipes, click here!