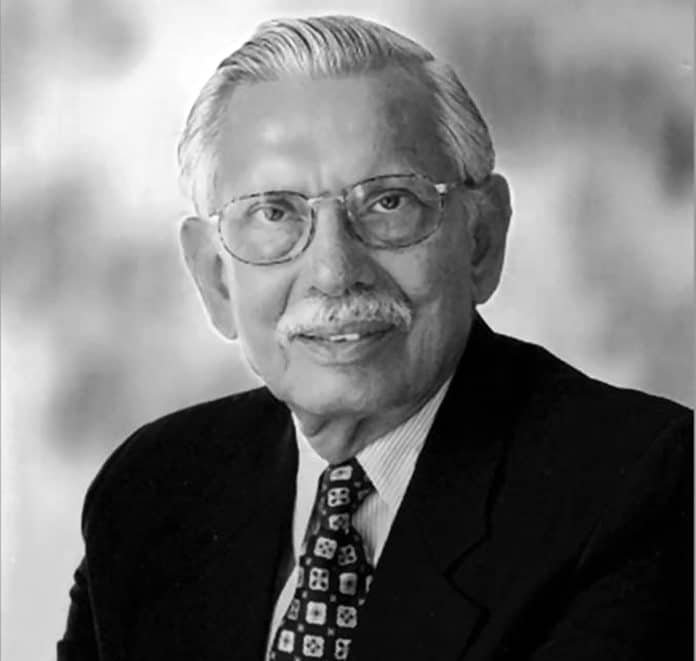 Sir Andy Chande Biography – Background, Awards and More
Background
Andy Chande KBE, also known as Sir Jayantilal Keshavji, was a notable Tanzanian businessman, also known as Andy Chande freemason, and philanthropist, who lived from May 7, 1928, until April 7, 2017. He was well-liked in Tanzania for all the good things he accomplished, such as his pivotal role in the development of a stronger education system, as well as his ability to surpass the Tanzanian economy as a business tycoon.
Andy Chande Career
Chande was the President of the Dar es Salaam Sec. School Education Society and Board Chairman of Governors of Shaaban Robert Sec. School. He was also an Honorary Trustee at Dar es Salaam's Indian School.
In 1995/1996, he won Rotary International's President's Golden Century Citation for his sustained devotion and commitment. In 1998, Rotary International honored him with the 'Service Above Self' award in appreciation of his years of service to the foundation. In 2003, he was named a Rotary Foundation trustee, and in 2004, he was named Rotary Foundation of the United Kingdom Chairman. Vincent.
Former Indian Prime Minister I.K. Gujral presented him with the 'Hind Ratna' award in 2003. Andy Chande was then named "non-Resident Indian of the Year" by the International Congress of Non-Resident Indians (NRI). The NRI Institute in London also presented him with the Pride of India Gold Award.
On August 29, 2003, he was appointed Honorary Knight Commander of the Most Excellent Order of the British Empire, the first of its type for a Tanzanian.
Dr. APJ Abdul Kalam, India's President, presented him with the coveted Pravasi Bharatiya Samman Award on January 9, 2005.
President of Tanzania, J.M. Kikwete, released the Swahili version of Andy Chande's book A Knight in Africa (Shujaa Katika Afrika: Safari Kutoka Bukene) at the Shaaban Robert School auditorium on August 10, 2007. Among the other notables in attendance were:
Ali Hassan Mwinyi, Tanzania's second president
Benjamin Mkapa, Tanzania's third president
Dr. Andrew McAlister, the Canadian High Commissioner to Tanzania,
Awards
Knight Commander of the Most Excellent Order of the British Empire, 2003
2005 Pravasi Bharatiya Samman
For more articles related to Famous People from Tanzania, click here!