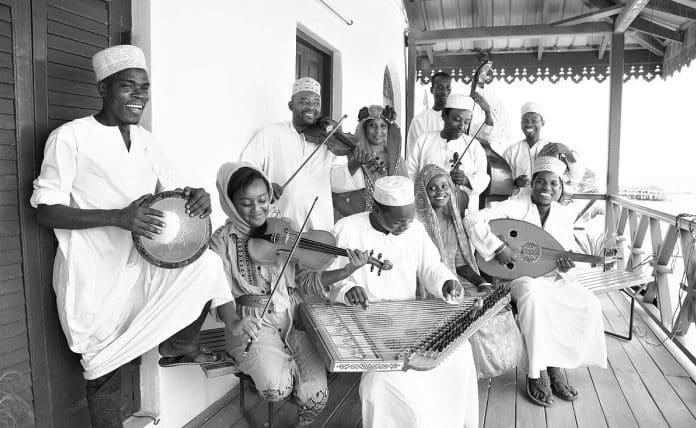 Exploring Zanzibar: Immerse Yourself in the Spectacular Culture and Nature of East Africa
Welcome to the stunning island of Zanzibar, where culture, nature, and adventure collide to create an unforgettable experience in East Africa. Prepare to be captivated as you immerse yourself in a world of vibrant traditions, picturesque landscapes, and mesmerizing wildlife in Zanzibar Tanzania East Africa. This country has everything you need for an enjoyable vacation. From the beaches to the wildlife safari, the food, culture, and people, there is so much to explore that would leave you full and filled with excitement after a long time. 
The Rich History and Culture of Zanzibar
Zanzibar has a rich and diverse history that has shaped its unique culture. This island off the coast of Tanzania was once a major trading hub in the Indian Ocean, attracting merchants from all over the world. The influence of these traders can still be seen today in Zanzibar's architecture, cuisine, and traditions.
One of the must-visit destinations in Zanzibar Tanzania East Africa is Stone Town, a UNESCO World Heritage Site. As you wander through its narrow alleyways, you'll be transported back in time. The ancient buildings, bustling markets, and vibrant street life are a testament to the island's storied past. Don't miss the opportunity to explore the Sultan's Palace, the Old Fort, and the House of Wonders, which offer a glimpse into Zanzibar's royal history.
Another highlight of Zanzibar's cultural scene is the spice plantations. Zanzibar has long been known as the "Spice Island" due to its thriving spice trade. Take a tour of a spice plantation and learn about the cultivation and harvesting of spices such as cloves, cinnamon, and nutmeg. You can even create your own unique spice blend to take home as a souvenir. The colors, scents, and flavors of the spice plantations will leave you enchanted.
Exploring the Stunning Beaches of Zanzibar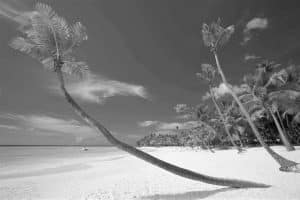 Zanzibar is renowned for its pristine beaches, and it's easy to see why. Picture-perfect stretches of powdery white sand and crystal-clear turquoise waters beckon travelers to relax and unwind. Whether you're seeking a secluded spot for a romantic getaway or a lively beach with water sports and activities, Zanzibar has it all.
One of the most popular beach destinations in Zanzibar is Nungwi. This vibrant coastal village is famous for its stunning sunsets and lively atmosphere. Spend your days lounging on the beach, swimming in the warm waters, or exploring the colorful coral reefs just offshore. Nungwi also offers a range of water sports, including snorkeling, scuba diving, and fishing, for those seeking adventure.
For a more tranquil beach experience, head to the southeast coast of Zanzibar. Here, you'll find pristine stretches of sand lined with swaying palm trees and charming fishing villages. Paje and Jambiani are particularly popular among kite surfers, thanks to the steady winds that grace these shores. Whether you're a seasoned kite surfer or a beginner looking to try something new, Zanzibar's southeast coast is the perfect place to indulge in this exhilarating sport.
Discovering the Vibrant Wildlife of Zanzibar
Zanzibar is not just a paradise for beach lovers; it's also a haven for wildlife enthusiasts. The island is home to a variety of unique and fascinating species, both on land and in the surrounding waters.
One of the most iconic creatures of Zanzibar Tanzania East Africa is the red colobus monkey. Found only in the forests of Zanzibar and a few neighboring islands, this endangered primate is a sight to behold. Take a guided tour of Jozani Forest, a protected area in the center of the island, to catch a glimpse of these charming creatures in their natural habitat.
If you're a bird lover, Zanzibar won't disappoint. The island is home to over 200 species of birds, including the rare and elusive Pemba scops-owl. Head to the wetlands of the Jozani-Chwaka Bay National Park, where you'll find a diverse range of bird species, as well as other wildlife such as bushbucks and suni antelopes.
But perhaps the most captivating wildlife experience in Zanzibar is found beneath the waves. The island's coral reefs are teeming with a kaleidoscope of marine life, making it a paradise for snorkelers and scuba divers. Explore the vibrant coral gardens, swim alongside colorful fish, and keep an eye out for sea turtles, dolphins, and even whale sharks if you're lucky.
Exploring the UNESCO World Heritage Site of Stone Town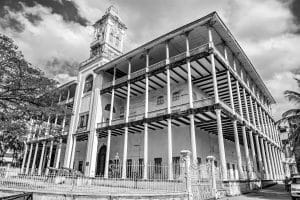 No visit to Zanzibar Tanzania East Africa would be complete without exploring the UNESCO World Heritage Site of Stone Town. This historic quarter of Zanzibar City is a treasure trove of architectural beauty, cultural heritage, and fascinating history.
As you wander through the narrow, winding streets of Stone Town, you'll be transported back in time. The blend of African, Arab, Indian, and European influences is evident in the unique architectural styles and cultural traditions that are still preserved today. Admire the intricately carved wooden doors, visit the Persian Baths, and explore the many mosques and churches that dot the landscape.
Don't miss the chance to visit the Sultan's Palace Museum, also known as the Beit al-Sahel. This grand palace was once the residence of the ruling sultans and offers a glimpse into Zanzibar's royal history. Marvel at the opulent interiors, including the Sultan's harem and the ceremonial throne room.
Another must-see attraction in Stone Town is the House of Wonders, or Beit-el-Ajaib. This iconic building was the first in East Africa to have electricity and an elevator, earning it the nickname "House of Wonders." Today, it houses a museum that showcases Zanzibar's cultural heritage, including artifacts, photographs, and exhibits on the island's history.
Sampling the Delicious Cuisine of Zanzibar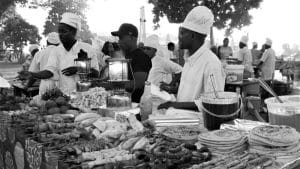 Zanzibar's cuisine is a tantalizing blend of flavors and influences from Africa, Arabia, India, and Europe. With its abundance of fresh seafood, aromatic spices, and tropical fruits, Zanzibar offers a culinary experience like no other.
One of the must-try dishes in Zanzibar is seafood curry. Made with a rich blend of spices, coconut milk, and fresh seafood such as prawns, fish, and squid, this fragrant dish is a true taste sensation. Pair it with coconut rice or chapati, a traditional flatbread, for a complete meal.
Another culinary highlight of Zanzibar Tanzania East Africa is the Zanzibari pizza, also known as "Zanzibar Mix." This unique street food is a fusion of Indian and Swahili flavors, with a thin crepe-like dough filled with a variety of ingredients such as minced meat, vegetables, and eggs. It's then folded and cooked on a griddle until crispy and golden. Don't miss the chance to try this delicious and satisfying snack.
For those with a sweet tooth, Zanzibar offers a range of delightful desserts. One of the most popular is the Zanzibar spice cake, a moist and aromatic cake made with a blend of spices such as cinnamon, nutmeg, and cloves. It's the perfect way to end a meal and indulge in the flavors of Zanzibar.
Engaging in Water Sports and Activities in Zanzibar
Zanzibar is a haven for water sports enthusiasts, offering a wide range of activities to suit all interests and skill levels. Whether you're a beginner looking to try something new or an experienced adventurer seeking an adrenaline rush, Zanzibar has something for everyone.
One of the most popular water sports in Zanzibar is snorkeling. With its crystal-clear waters and vibrant coral reefs, Zanzibar offers some of the best snorkeling opportunities in the world. Grab a mask and snorkel and dive into a world of colorful fish, intricate coral formations, and even the chance to swim with sea turtles.
If you're a certified scuba diver, Zanzibar is a paradise waiting to be explored. The island is surrounded by a network of coral reefs and dive sites that offer a diverse range of underwater landscapes and marine life. From shallow dives suitable for beginners to challenging deep dives for experienced divers, Zanzibar has it all.
For those seeking an adrenaline rush, kiteboarding is a must-try activity in Zanzibar. The steady winds and calm waters of the southeast coast provide the perfect conditions for this exhilarating sport. Whether you're a beginner taking your first lessons or a seasoned pro looking to improve your skills, Zanzibar offers a range of kiteboarding schools and rental shops to cater to your needs.
Exploring the Surrounding Islands and Marine Reserves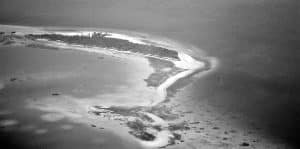 Zanzibar is not just a single island; it's an archipelago that consists of several islands and marine reserves, each with its own unique charm and attractions. Exploring these islands and reserves is a great way to experience the natural beauty and diversity of Zanzibar.
One of the most popular day trips from Zanzibar is a visit to Prison Island, also known as Changuu Island. This tiny island is located just off the coast of Stone Town and is home to a colony of giant Aldabra tortoises. Take a boat ride to the island and spend the day interacting with these gentle giants, exploring the nature trails, and snorkeling in the surrounding waters.
Another must-visit destination is the Mnemba Atoll Marine Park. This protected area is famous for its pristine coral reefs, abundant marine life, and crystal-clear waters. Take a snorkeling or diving tour and discover a world of colorful fish, sea turtles, and even dolphins. The marine park is also a popular nesting site for green turtles, so if you're lucky, you may even witness the magical moment of baby turtles hatching and making their way to the sea.
Tips for Planning Your Trip to Zanzibar
Before embarking on your Zanzibar adventure, here are a few tips to help you plan your trip:
Why Zanzibar Should Be On Your Travel Bucket List
Zanzibar Tanzania East Africa truly offers a unique and unforgettable travel experience. From its rich history and vibrant culture to its stunning beaches and diverse wildlife, this East African island has something to offer every traveler.
Immerse yourself in the narrow alleyways and ancient buildings of Stone Town, marvel at the vibrant colors and scents of the spice plantations, and lose yourself in the crystal-clear waters and vibrant coral reefs. Indulge in the mouthwatering flavors of Zanzibar's cuisine, engage in thrilling water sports, and explore the surrounding islands and marine reserves.
Zanzibar is a place that will captivate your senses and leave you with lifelong memories. So pack your bags, embrace the spirit of adventure, and get ready to explore this spectacular island in East Africa. Zanzibar awaits you!
For more articles related to Things to Do in Tanzania (Zanzibar), click here!