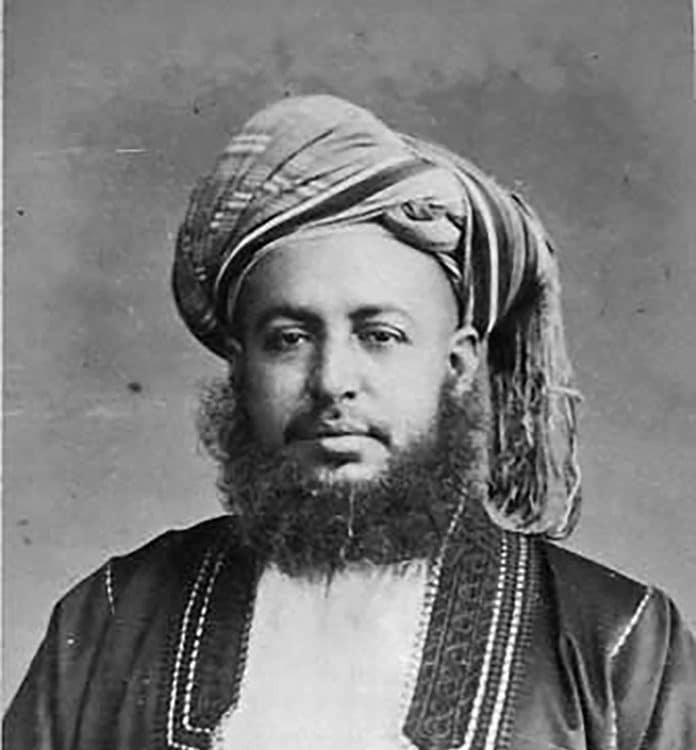 Overview: Barghash bin Said of Zanzibar, 2nd Sultan of Zanzibar
Barghash bin Said of Zanzibar whose full name is Sayyid Barghash bin Said Al-Busaid, GCTE, GCMG (1837 to March 26, 1888) was the 2nd Zanzibari Sultan and son to Said bin Sultan. He reigned over Zanzibar in the period between October 7 1870 and March 26, 1888.
The Reign Barghash bin Said of Zanzibar
Barghash bin Said of Zanzibar is given credit for constructing most of Stone Town's infrastructure, including public baths, piped water, police force, hospitals, parks, roads, and major administrative buildings like the House of Wonders (Bait el-Ajaib). He may have been the final Sultan to be independent of European rule. He did confer with powerful European "advisors," but he remained the primary figure they struggled to control. Barghash dealt with diplomats coming from the United Kingdom, the United States, Germany, Portugal, and France, and was frequently played one nation off against the other. Khalid bin Barghash, Barghash's son was the one who lost in the Shortest War while contending for the throne. In 1859, there erupted a feud between Sayyid Majid, Zanzibar's first Sultan, and his brother Barghash. Sayyida Salme (name later changed to Emily Ruete) worked as Barghash's party's secretary when she was fifteen years old. The insurgency of Barghash, however, was quickly put down with assistance from an English warship, and he was exiled to Bombay for 2 years.
"Barghash took over as Sultan following the demise of Majid".
"In Zanzibar, it is common knowledge that immediately Barghash assumed the king in 1870, he imprisoned Chalîfe, our 2nd youngest sibling for no apparent reason. The unfortunate man had to spend three years in prison, chained and bound in thick iron fetters! And why is that? Nobody knew what to say. It was believed that, as the next in line to inherit the throne, Chalîfe would design the same devious schemes that Barghash had undertaken against Madjid." (This was written by Ruete in 1886.)
As per Ruete, Khalifah was not released by Barghash until one of his sisters was about to embark on a Mecca pilgrimage, and "He didn't want to be the recipient of a curse proclaimed in the Prophet's Holy City. His sister, however, refused to forgive him until he had let the Chalîfe free."
Barghash bin Said of Zanzibar signed a deal with Britain to aid in the abolition of slave trafficking in Zanzibar, but he wasn't always faithful to his word. He was accused of receiving money from slave traffickers in the late 1860s to let them carry on with the trade, and he kept this two-way deal for several years; 2000 captives were rescued by HMS Daphne over several years in the ocean, mostly around Zanzibar.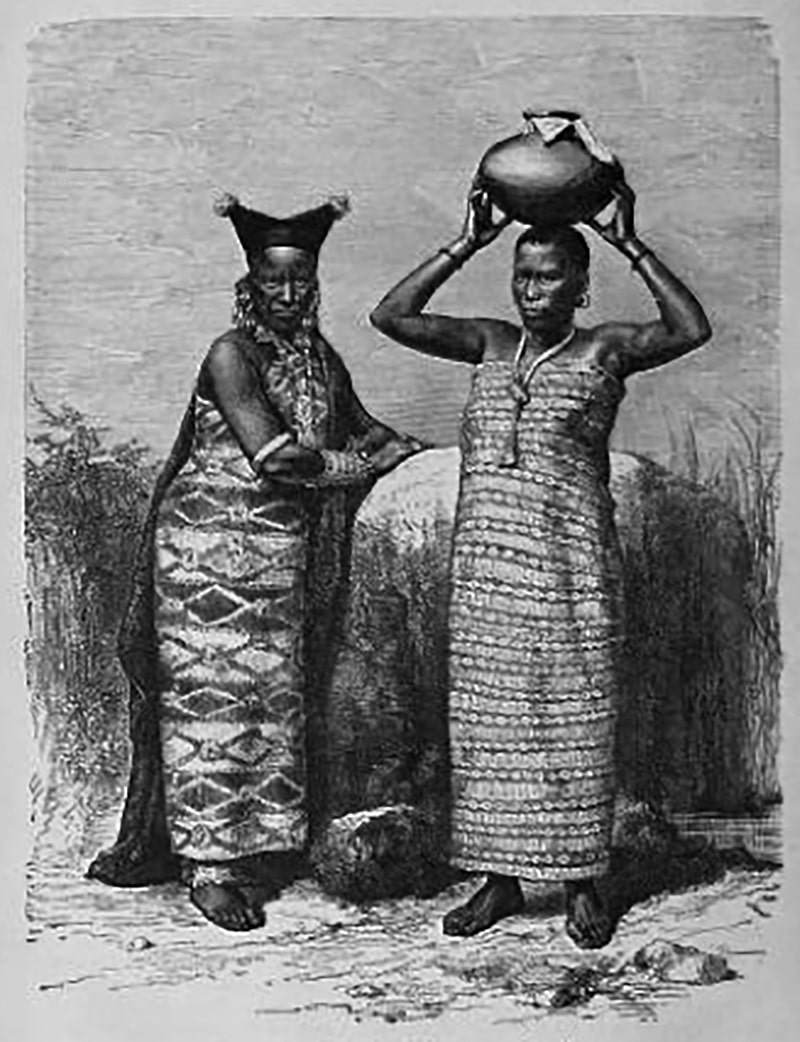 In 1873, as the British Consul, John Kirk received contradictory commands from London, the first one to give the Sultan an ultimatum by threatening a blockade if slave trade was not stopped unequivocally and the closure of slave market, the other instruction was to not to put in place a blockade that could be interpreted as a move of war pressuring Zanzibar to seek French protection. John Kirk merely showed Barghash the first command, who capitulated two weeks later, signing a new contract with Britain outlawing the slave trade within Zanzibar and promptly closing the vast slave market.
Barghash bin Said of Zanzibar was forced to watch the downfall of his empire as his reign ended. Carl Peters, a German adventurer, forced African leaders on the mainland of Tanganyika to sign documents declaring their territories under the "protection" of Germany in 1884. The Government of Germany recognized these purchases in February 1885 with imperial letters of protection. Some weeks later, the German brothers Dehnhardt signed an agreement with Witu's Sultan (the previous king of Pate) in April 1885 on the Kenyan coast close to Lamu, also under German protection. When a German navy arrived, Bargash sought to deploy forces against the king of Witu, who was meant to be a subject of his kingdom anyhow, but he was compelled to give in to the German incursion.
The Sultan's sovereignty over a ten-mile stretch of coast stretching between Portuguese Mozambique and the Tana River, as well as several settlements on the coast of Somali, was recognized in a British-German agreement signed on October 29, 1886. This accord, however, was short-lived since it effectively shut off German regions of influence from the ocean.
Barghash bin Said of Zanzibar died before witnessing the 1888 deal that signed off part of the coastal of the now Tanganyika to Germany, culminating in a revolt by the Sultan's people opposing the German rule and persecution.
Honors Awarded to Barghash bin Said of Zanzibar
Grand Cross of the Legion of Honour 1875
Grand Cross of the order of the Tower and Portugal's Sword (GTCE) 1875
Knight Grand Cross of the Order of St Michael and St George (GCMG) 1833
First-class in Prussia's Brilliants 1875, Grand Cross of the Order of the Red Eagle
If you would like to find more articles about The People Republic of Zanzibar, click here!