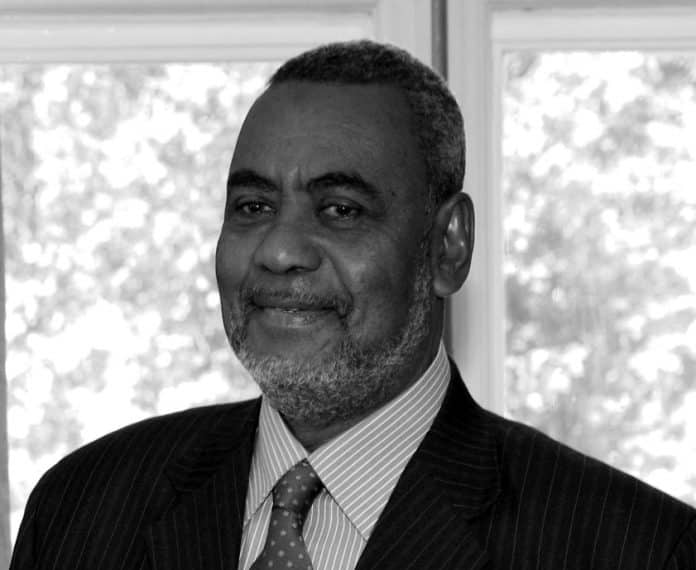 Get to know Maalim Seif Sharif Hamad, His Early Life, and Political Work
Seif Sharif Hamad was born in 1943 on October the 22nd. He is a Zanzibar politician, was Zanzibar's earliest Vice President and Chairman of the party ACT Wazalendo. Additionally, Hamad was the General Secretary to the opposing party, Civic United Front (CUF). He was the country's Vice President up to 2019 on 18th March, when
Seif Sharif Hamad issued his retirement from the CUF then allied with the ACT. He was awarded the number one Alliance for Change and Transparency card, also winning the party's recommendation for Zanzibar's presidential aspirant.
Early Life of Maalim Seif Sharif Hamad
From 1950 to 1957, Seif Sharif Hamad studied at Uondwe Primary School alongside Wete School for Boys, Pemba. His secondary education commenced from 1958 till 1961 at the Memorial of King George VI High School, within the town of Zanzibar. Seif Sharif Hamad continued and enrolled for high school at the same institution from 1962 to 1963. Upon his graduation from the school in 1963 on December, for nine more years starting 1964 till 1972, Seif Sharif Hamad was barred from continuing his education at the University since it was necessary that he took up a public service vacant position brought about by the massive departure of English officers in 1964, after being instructed to do this by Zanzibar's new revolutionary government. He was scheduled to teach high schools before he joined the Dar es Salaam University between 1972 and 1975, where he was awarded a Bachelor of Arts degree in Politics, Public Service and International Relations with honors. At the start of 2021 in January on 31st, there were reports that he caught the COVID-19 infection and was hospitalized in Zanzibar.
Political Work
Seif Sharif Hamad worked as both an associate of the Revolutionary Council of Zanzibar and Minister of Education from 1977 to 1980, then he served as one of the founders of Zanzibar's House of Representatives for 9 years till 1989 and MP of Tanzania (1977), a Central Committee and National Executive Committee of the Party Revolutionary Party (CCM) member – the ruling party in Tanzania between 1977 to 1987,also in-charge of the CCM's Economic and Planning Unit from 1982 till 1987 then finally, Zanzibar's Prime Minister starting 6 January 1984 upto 22 January 1988. Shortly after his firing, he was expelled from the only party at the time, (CCM) Chama Cha Mapinduzi, caused by conflict with fellow party representatives. From May 1989 till November 1991, Seif Sharif Hamad was sentenced to life imprisonment as a captive to conscience.
In 1992, Tanzania implemented the multi-party-political system, which led to previous members of CCM alongside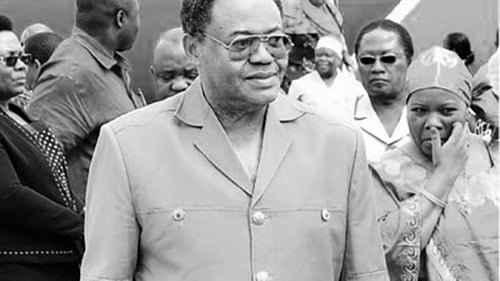 Seif Sharif Hamad forming the CUF (Civil United Front) Party. In 1995, Zanzibar held its first multi-party elections and Seif Sharif Hamad was the CUF aspirant for the Zanzibar presidency. He lost narrowly to CCM's contender Salmin Amour, with 49.76 percent of the poll while Salmin Amour at 50.24 percent. Observers picked up on severe inconsistencies in the election that caused CUF to reject the results claiming they were falsified.
Seif Sharif Hamad lost the 2000 election to Amani Abeid Karume, CCM candidate. Karume won 67.04 percent of votes while Seif Sharif Hamad got the remaining 32.96 percent. Observers criticized the election, citing numerous irregularities and threats by pro-democracy activists. Commonwealth observers labelled the poll as "chaotic".
In 2001, on the 26th and 27th of January, at least 45 members of CUF were shot and killed by the security forces of Tanzania while peacefully protesting against the Zanzibar government forcing them to rule without the people's consent. This prompted CCM, the ruling party, and CUF, the opposition, to hold talks that led to MUAFAKA II, a peace agreement designed to ensure the transformation of the electoral commission and the constitution, getting signed. The government failed to implement majority of the expected changes, which included a credible voter registration agreement, before the October 2005 general elections.
On October 30, during the 2005 elections, as per the results released, Seif Sharif Hamad, yet again, lost to Amani Abeid Karume. He received 46.07 percent while Karume got 53.18 percent. The results got rejected and CUF protested Karume's recognition as the winner. Observers from international organizations, such as the National Democratic Institute and Commonwealth, once again expressed grave concern about electoral equity, then the U.S. refused Abeid Karume's swearing-in function as the President.
The union elections in the November 2005 once again followed the same pattern of CUF losing Unguja but winning Pemba.
In 2010, on October the 31st, elections took place for Tanzanians to choose the President of Zanzibar and Tanzania. Seif Sharif Hamad competed against Dr Ali Mohamed Shein from CCM, the ruling party, whom was announced the election victor on Monday January 1st 2010. Dr. Mohammed got 179,809 votes while Seif Sharif Hamad lost narrowly with 175,338 votes.
This victory equates to 50.1% of the total 364,924 votes cast while Seif Sharif Hamad received 49.1%. In 2015 on October, Seif Sharif Hamad emerged the election winner by 25,000 votes beating previous President Ali Mohamed Shein however, the electoral commission annulled the poll outcome. Hamad was Zanzibar's very first vice president while Dr Shein got sworn-in as Zanzibar's President. When March 2016 rolled around, Hamad denied re-running in the by-elections which returned Dr Shein to Presidency illegally.
In 2019, March 18th, Seif Sharif Hamad left CUF for ACT Patriots which was another political party.
On 8th December 2020, Seif Sharif Hamad got sworn-in as the Zanzibar revolutionary government's first vice president for the next five years.
Political Victimization
In the first month of 1988, Seif Sharif Hamad was abruptly dropped out of Zanzibar's revolutionary council and stripped of the title of Zanzibar's Prime Minister then he was expelled from the dominating CCM party alongside 6 counterparts in August 1988 causing the automatic loss of his seat in parliament in the Representatives' House. Seif Sharif Hamad was seized then proceeded to face the charges of his supposed possession of secret government documents, motivated by politics, in court. Afterwards, he was detained in the Central Prison of Zanzibar from 1989 till 1991. Later in the fourth month of 2000, he got captured on the false charges of assaulting and robbing police officers using a firearm. (In 2003 on November, these charges eventually got dropped by the Resident Magistrate's Court of Zanzibar.)
Seif Sharif Hamad News of Death
On the 29th of January, year 2021, Seif Sharif Hamad was sent to the hospital after contracting COVID 19. This happened during the period which the epidemic was at its peak in Tanzania. Hamad was pronounced dead on the 17th of February in year 2021 at Muhimbili Hospital in the city of Dar es salaam.
Click here for more articles related to politics of Tanzania!