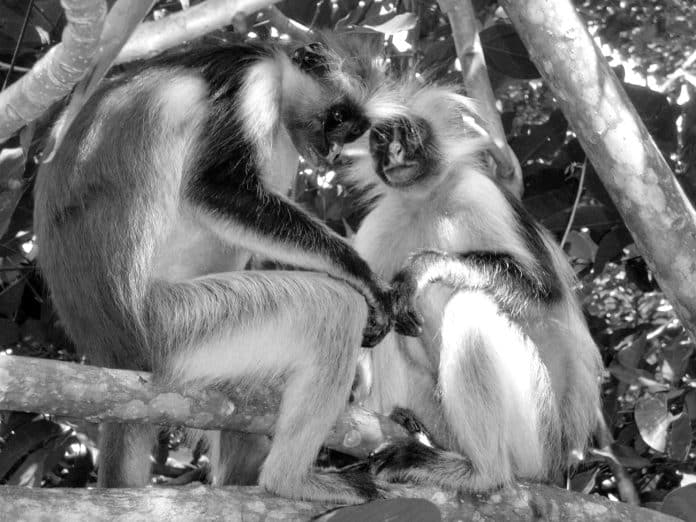 Wildlife of Zanzibar – Protected Areas, Geography, Flora and More
The archipelago of Zanzibar, a Tanzanian self-governing territory, is home to a diverse array of plants and animals known as the Zanzibar Biodiversity. On Zanzibar and Inhambane, its floral vegetation is divided into two types: the southern and northern Zanzibar-Inhambane coastal forest mosaics. Tiny mammals, butterflies, and birds make up the bulk of its fauna.
Zanzibar's significant island, Unguja, is home to a diverse ecosystem that reveals the island's ancient connection to Africa during the last ice age. Due to an increase in sea level at the end of the last ice age, scientists believe the island's distinctive Zanzibar leopard subspecies, which may have been extinct, evolved independently.
Zanzibar's flora and fauna are subject to Tanzania's wildlife laws, outlined in the Tanzanian Wildlife Act. The Jozani Chwaka Bay National Park and several other protected areas conserve the wildlife of Zanzibar. Conservation efforts in Zanzibar are bolstered by two major initiatives; the Zanzibar Forestry Development Project and the Zanzibar Integrated Land Development Project. Also involved are WWF and IUCN in its wildlife conservation processes.
Geography
The islands of Zanzibar and Pemba are included in the Northern Zanzibar-Inhambane coastal forest mosaic, which spans southern Somalia, coastal Kenya, and southern Tanzania. The Southern Zanzibar-Inhambane coastal forest mosaic extends from southern Tanzania along the Mozambique coast to the Limpopo River's mouth.
This ecoregion's natural habitats have been replaced mainly by agricultural areas producing food and exporting spices. Cloves, nutmeg, cardamom, pepper, cardamom, and ginger) primarily farmed in Zanzibar and Pemba Islands. Jozani Chwaka Bay in the southwest, Kiwenga Forest in the northeast, and the coral rag thicket in the southeast make up most of the surviving natural forest habitat.
Wild animals can be found across the Zanzibar Archipelago's land region and its shoreline. Because of decades of unregulated hunting of the wildlife of Zanzibar certain species are jeopardized for extinction. In Zanzibar, there are various forest reserves, including Kiwengwa/Pongwe Forest Reserve, Ngezi Forest Reserve, Kidike Zala Park, and Root Site. Jozani Chwaka Bay National Park is the only national park on the island. Zanzibar's marine life demonstrates the diversity of East Africa's seas. Chapwani Island, Tumbatu Island, and Changuu Island are only marine preserves. Others include; Mnemba Marine Park, Chumbe Marine Park, Misali Marine Park, Menai Marine Park, etc.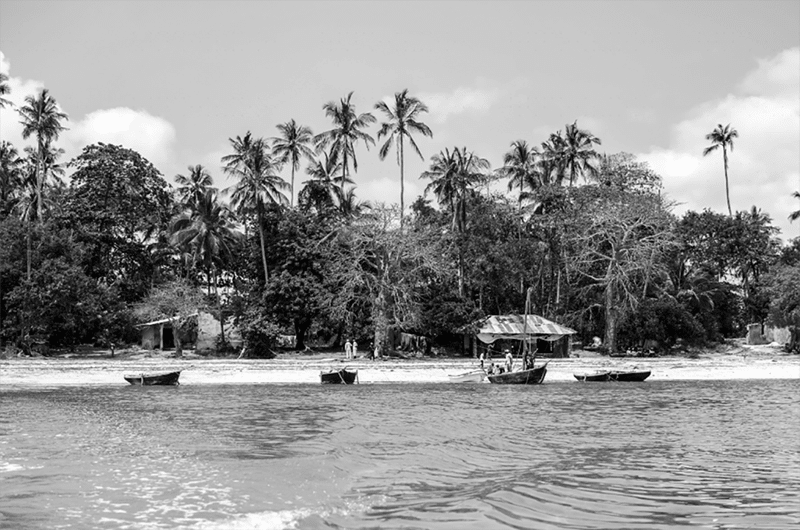 Climate
During March and April, temperatures in Zanzibar town range from 33°C (91°F) to 23°C (73°F). Over April and May, the annual rainfall reaches its highest point of 1,360 millimeters (54 inches) before dropping to a low of 25 millimeters (0.98 inches) in July and August, before rising to 180 and 135 millimeters (7.1 and 5.3 inches) during the next two months of November and December.
Wildlife of Zanzibar Protection Zones
The National Park
With an area of 50 square kilometers (19 square miles), Zanzibar's only national park has the island's most extensive rustic forest section. Located on the island of Unguja, it is accessible via boat. Groundwater forests, coastal forests, grasslands, mangroves, and salt marshes along the park's shoreline and the adjacent protected territories. Species including the Aders's duiker and the Zanzibar red colobus (Piliocolobus kirkii) are found in the park. Groups of the colobus monkeys can be seen near the park. In marshy areas, wading birds and seaweed are familiar sights. To meet the growing demand for food: the park's coral rag served as the first permanent community. However, in 1995, the Government of Zanzibar launched the Jozani Chwaka Bay Conservation Project with funding from the Australian Government and CARE Tanzania. Zanzibar's first national park receives some funding from visitors' admission fees. The Jozani Conservation Society, responsible for establishing and operating schools and health facilities in the surrounding villages, is accountable for this charge. Many trails are available for birdwatching and an elevated boardwalk that overlooks the mangrove forest.
Zanzibar Wildlife Sanctuaries
Zanzibar Wildlife Safari? Yes, There are Options and Here  is a Quick Peak:
Nature Preserve in the Ngezi Reserve
On Pemba Island's northern tip, the Ngezi Forest Reserve has an area of 14.4 square kilometers (5.6 square miles). When clove growing had taken over most of this area, it was established as a reserve in 1950. To the shore at Vumawimbi, a high closed forest familiar as Ngezi woodland still exists. The dominant plant species include Odyendea Zimmermanni, also known as Mjoho, a riverine forest of Barringtonia racemose or Mtomondo, Milicia spp, or Mvule, Alexandrian laurel or Mtondoo, and Erythropholem spp or Mwavi. The forest types described include coral bushes and thickets, thick grasses and bushes on sandy-loam soils, and Mtifutifu soil. Many birds, including the local hadada, palm-nut vulture, and malachite kingfisher, are found in the forest, including the Pemba white-eye, which is found only in the forest. Pemba flying fox (a giant fruit-eating bat), Pemba vervet monkey, Zanzibar red colobus monkey, hyrax, Pemba blue duiker, feral pigs, Javan civet cat (brought by southeast Asian traders for musk manufacture), and marsh mongoose are part of the wildlife of Zanzibar found in the Ngezi reserve as well as other faunal species feared to be aboriginal carnivores.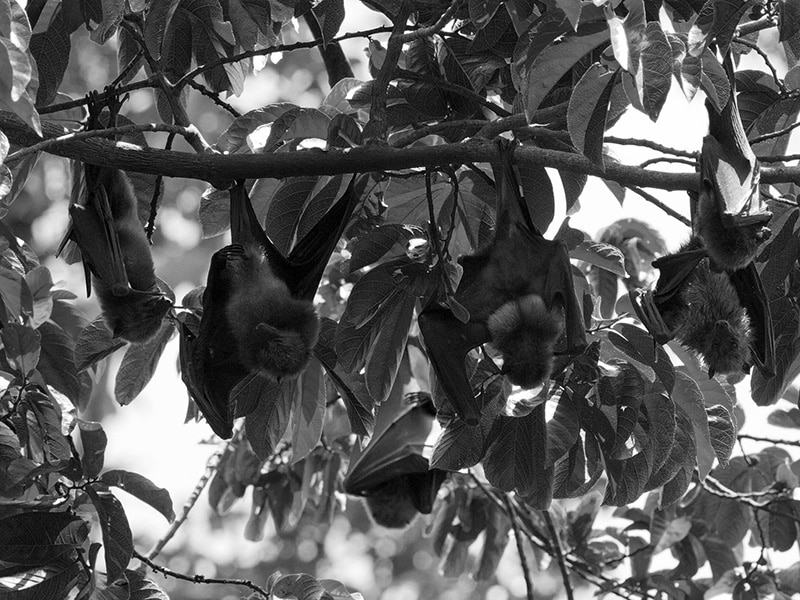 The Kiwengwa/Pongwe Forest Reserve
Near Zanzibar Town, on the northeast coast of Unguja, is the forest reserve of Kiwengwa/Pongwe. In the coral rag zone, the reserve provides a vital home for a wide variety of the wildlife of Zanzibar and plants in the forest. For example, there is the red colobus monkey, Aders' duiker, Sykes, blue monkeys, Suni-antelope, and several types of snakes are found in the reserve. Fischer's turaco, Zanzibar's Sombre Greenbul, crowned hornbill, and white-browed coucal are among the 47 bird species in the avifauna. Nearly all plant species are thought to have therapeutic properties. Stalagmite and stalagmite structures can also be seen in the reserve's numerous coral caverns. The reserve is also next to a spice plantation. Timber extraction has been a threat to the coral rag forest since the 1970s, putting the ecology at risk. Conservation measures have been put in place to protect the reserve's rich range of biological life.
Kidike Root Location
Found in the center portion of Pemba Island. The severely endangered Pemba flying fox, a sizeable world's bat colony, marks its home. Pemba is also home to several critically endangered species. Mozambique cobras, tortoises, red-eyed doves, and kingfishers are just some of the other animals found on the island, with Chake just a short distance away.
Zala Park
Just five kilometers and three miles away from Jozani National Park, the Zanzibar Land Animals and the Park Reserve (ZALA) is a tiny reserve. Many of the wildlife of Zanzibar are housed here due to its popularity as a zoo. Park ranger Mohammad established the park to teach local children about endangered species and the significance of preserving them. Giant pythons, reptiles in addition to chameleons, geckos, tortoises, crabs, and also small gazelle-like creatures known as "dik-diks" (miniature gazelles) (looks like a rabbit without ears and is one of the closest living relatives of the elephant). Citrus, lime, grapefruit, nutmeg, banana, ginger, chilies, black pepper, and cinnamon trees cover the surrounding area of the reserve.
Marine Sanctuaries
Many of Zanzibar's marine parks have been classified as protected areas because of the species' diversity. Chumbe Marine Park, Mnemba Marine Park, Misali Marine Park, Menai Marine Park, and the islands of Tumbatu, Chapwani, and Changuu make up most of the protected areas in the area.
Chumbe Marine Park
Privately owned and operated since 1994, Chumbe Reef Sanctuary has been a thriving ecotourism operation. Protecting and enhancing the coral reef's unique biodiversity is the sanctuary's primary goal. Before the sanctuary was formed, Piscators and the park's private developer had a contentious three-year argument. Its original developer, the European Union, the German aid agency or Gesellschaft für Technische Zusammenarbeit, and countless other contributors have contributed to its development. Nature trails, an eco-lodge, and an educational center are part of the sanctuary's offerings. A few of the many accolades garnered include the UNEP Global 500 Award for Environmental Achievement and the British Airways Tourism for Tomorrow Southern Regional and Global Award.
Inland Waters of Mnemba National Park
On the island of Unguja, the Mnemba Marine Park is located 10 kilometers (6 miles) northeast of Stone Town. An oval-shaped section of coral reef forms a marine reserve and atoll in the area. It's located between Matemwe and Nungwi, making it a highly valued natural and economic asset. A 33-year renewable lease with "CC Africa" has transformed the region into an exclusive island for "high-end tourists," making it inaccessible to local fish farmers. "House Reef" was lately classified as a "no-touch" zone to preserve the restoration of the wildlife of Zanzibar, and of corals in that part of the park as well. The park is home to a wide variety of aquatic and plant species. Here, endangered green turtles, which nest in large numbers, can be found.
The Misali Marine Park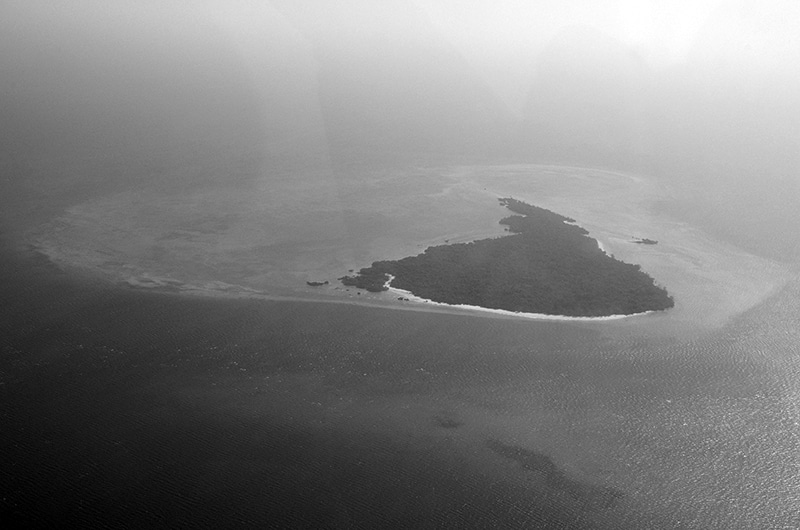 This Pemba Channel Conservation Area has an area of 21.58 square kilometers (8.33 square miles). A 9.4-kilometer or 5.8-mile coral ring encircled Misali Island, part of the Pemba Marine Park. The coral reef ecosystem of Misali Island is rich in diverse species and has a high monetary value. More than 400 species of fish can be found on the island's reef, including the critically endangered Humphead. Its proximity to the Pemba Channel divides the islands from Tanzania's mainland, making the reef a larval hotspot. Fishers from twenty Pemba communities rely on these waters for their livelihoods. Finfish fishing provides an economic opportunity for the 7,000 Pemba people who live in the area. There is an abundance of sea urchins in the area. As a pirate hideout in the 17th century and the location of Captain Kidd's buried jewels, it has a rich history.
The Menai Marine Park
Located southwest of Unguja Island, this park includes marine and coastal environments. Tropical fish species, seagrass beds, and coral reefs which are part of the wildlife of Zanzibar. Mangrove forests can be found on some of its estuaries. All kinds of fish, including moray eels, lionfish, scorpionfish, large octopus groupers, rays, lobsters, mantas, sea turtles, and whale sharks, are included in the aquatic species described. Divers and snorkelers always enjoy exploring the area's undercliff waters; Wrecks, gorges, and tunnels, as well as its stunning coral reefs. It is a 470-square-kilometer marine protection area in the Menai Marine Park or 180 square miles. A marine reserve management plan was developed with input from the locals.
Tumbatu Island
Located on the northwest coast of Zanzibar. During the Sultan of Shiraz's reign, this tiny island served as the seat of Zanzibar's government. The Shiraz rulers of Persia, who came to the island in the tenth century, are the island's proud forebears. The island is shaped like a long, thin knife. There are a lot of enormous baobab trees on the island's landscape. Coral reefs abounding with the colorful fish line the island's coastline. A large population of Zanzibar Suni, duiker, and Newman's tree coney or Dendrohyrax Neumanni may be found on the island's east coast coral strip, called 'Paanunga' in the local language. Birds like guinea fowl are essential because of their sizeable quantity. The 14th-century Jongowe hamlet on the island is home to many people, numerous mosque remains, and a collection of 40 stone structures. The Shiraz people built a mosque and a few stone homes in the 12th century, which are still standing today. It is a famous tourist site for scuba diving, sightseeing, and sports fishing.
Chapwani Island
It is private with white sand beaches, rich flora on the other, and multiple coral creeks with swimming pools. Chapwani Island measures 600 by 60 meters (1,970 by 200 feet). The island's history is more grounded than its natural beauty. Dik-dik antelopes predominate among the wildlife of Zanzibar found here. It's two miles north of Stone Town, at three kilometers. It previously belonged to the French. Then, in honor of the modest colonial naval cemetery and tombs of British seamen from the 1879 era at the southern end of the island, it is also known as "Grave Island." For the burial of English sailors and merchantmen, Sultan Barghash built a cemetery in 1879. HMS Pegasus and the German cruiser Konigsberg clashed in 1914, and the British sailors who died here are buried here. Zanzibar Town is about 2 miles (4 kilometers) north of here. Potulent water is available from Zanzibar. Tourists can only remain on the island if they book a room at the island's only lodge or purchase a meal ticket for an allotted time on the island. 
Changuu Island
Located around 5 kilometers (3 miles) northwest of Stone Town. Known as Prison Island, it is a coral rag forest. The island gets its name from the giant tortoises called Changuu in Kiswahili. From Forodhani, Zanzibar's main port, you can take a boat to the island. Slave traders from the Arab world used this island to hold their unruly captives from Africa until they were sold in Zanzibar. Prison Island had never really held a prison; instead, it had been used as a quarantine station for yellow fever or a slave transit station. A little wooded area, rumored to be home to a herd of Suni antelopes, may be found behind this abandoned camp. There is also a sanctuary for tortoises here, hidden behind a restaurant. Originally from Seychelles' Aldabra Atoll, the tortoises arrived in the late nineteenth century. They weigh an average of 100 kilograms (220 lb), and some of them are over 100 years old. Weaver nests can be observed hanging from tree branches in abundance, making them one of the most noticeable species of the wildlife of Zanzibar in Changuu Island.
Flora
Cultivated areas for food production and spice exports have mostly replaced natural ecosystems (cloves, nutmeg, pepper, ginger, and cardamom grown primarily in Zanzibar and Pemba Islands). Coral rag thicket (southwest), Kiwenga forest (northeast), and the Jozani Chwaka bay region (southwest) are examples of the natural environment. In addition to decades of unchecked killing, there are many other reasons for threatened or extinct wildlife. Coconut palms rank among the world's most valuable and historical species of plants and trees.
Fauna
Zoological diversity abounds on Zanzibar's islands, particularly in the sea, where dolphins and whales predominate. Here are the details:
Mammals
It is estimated that Zanzibar has 54 land creatures, including 23 kinds of bats known as popo in Swahili. The bush-tailed mongoose, also known locally as Chongwe, lives in the coral rag forests of Unguja's southern coast. The deep soil region of Pemba Island's western part; the tiny blue duiker; the Suni (mammalian) or dwarf antelope (which stands only 15 in or 380 mm tall); and the African and small Indian civet are other wildlife of Zanzibar species that can be found there. The Zanzibar red colobus has been observed eating charcoal after eating leaves from the Indian almond tree and the Mangifera indica mango. Like the island's endemic giant rat, giant rats or Cricetomys Gambianus Cosensi and other gigantic animals live on Zanzibar. These parts are home to the dugong, a globally threatened species.
Birds
There are roughly 240 species found in Zanzibar, including Pemba Island and Mafia Island, which are not controlled by the semi-autonomous area of Zanzibar. Below you'll find a list of bird genera as well as details about extirpated, invasive, vulnerable, and threatened wildlife of Zanzibar bird species:
One Phoenicopteridae, two Ciconiidae, two Threskiornithidae, 13 Ardeidae, one Sulidae, and one extirpated species of crested francolin (Ortygornis Sephaena) are among the Phasianidae, which includes the two Numididae. Three Psittacidae include two introduced rose-ringed parakeets and grey-headed lovebirds and one endemic and vulnerable Pemba green pigeon or Treron Pembaensis. Ten Columbidae, including two introduced species of laughing dove or Spilopelia Senegalensis and Namaqua dove.
As well as one endemic and vulnerable, Pemba green pigeon, Pemba scops owl, and tropical finches are two of the most important bird species found on Unguja Island and indigenous sunbirds on Pemba Island.
Invertebrates
In the islands of Zanzibar, you'll find a plethora of butterfly species. Pete hamlet is home to the Zanzibar Butterfly Centre (ZBC), established in 2008. Many farmers receive training on local wildlife of Zanzibar specifically butterfly species' botanical and natural habitats. Farmers can earn additional income as a result of this. Additional to this, the farmer's council has been founded so that the farmers can engage and share their expertise with other farmers. Food plants are placed in a small netted cage, attracting butterflies to the farm. From the butterflies in the netted enclosure, the female species deposits eggs in a separate breeding cage where they hatch into caterpillars or larvae in a pest-free box. It takes about two weeks from the moment the eggs are laid until they hatch. It takes around two weeks for the larvae to pupate on the underside of chosen leaves. The growers keep some pupae for future regeneration in the cages while the rest are sold. For this project, funding was provided by the Critical Ecosystem Partnership Fund (CEPF). As part of its efforts to protect Jozani Chwaka Bay National Park and the Jozani Environmental Conservation Association (JECA), and the Pete Development Association (PETA) (PDA). The "flying handkerchief" butterfly makes its home in this town. However, there have been reports of more giant butterflies in the wild.
With its gigantic claws (locally known as "Tuu"), the coconut crab (a crustacean that lives on Pemba Island) can break apart shells by climbing palm trees. The protected areas of coral rag forest are home to this critically endangered species. Giant millipedes and a giant land snail or Achatina reticulata can be found in the forest, and the latter can grow to more than 15 centimeters in length (6 in).
Wildlife of Zanzibar Conservation
The only national park in Zanzibar was home to community-based forest management and socio-economic development initiative that rampaged from January 1, 2006, through December 31, 2007. CARE International in Tanzania, the Wildlife Conservation Society, the Jozani Environmental Conservation Association or the JECA, the Jozani Community Development Organization or JOCDO, the Zanzibar Beekeeping Association or ZABA, and the Menai Bay Conservation Project (a WWF-funded project) worked together on the project. It was supported by a CEPF grant and implemented by the Zanzibar Department of Commercial Crops, Fruits, and Forestry (DCCFF). Between 1995 and 2003, the park's nine major communities were the subject of a conservation project. Based on the lessons learned from that project, this second one aimed to "enhance forest and wildlife conservation through sound resource governance practices, livelihood enhancement, accurate wildlife data, and capacity building for community organizations and the Department of Commercial Crops, Fruits and Forestry,"
Marine parks and forest conservation are handled by the Tanzanian Department of Fisheries and Marine Resources (DFMR) and the Commercial Crops and Forestry Department (CCF). There has also been significant development and expansion of a protected area network. Endeavors to safeguard the Aders' duiker and the red colobus are still in place, although still unprotected in farmlands.
For more articles related to Wildlife in Tanzania (Animals), click here!