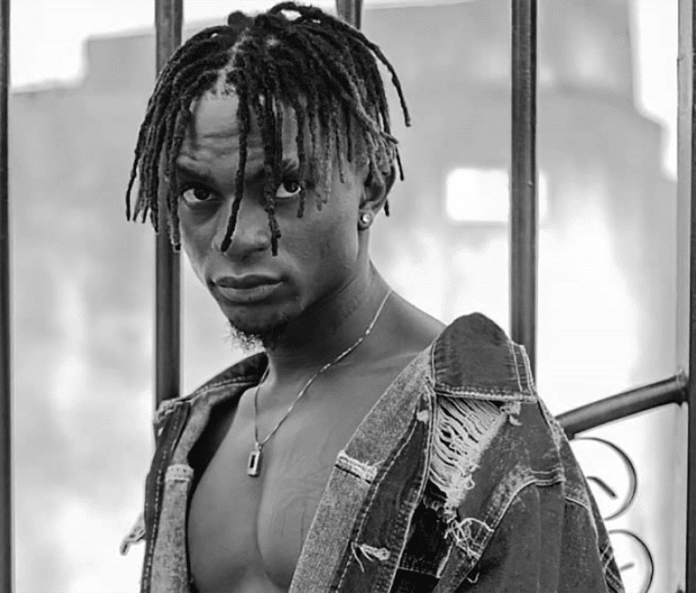 S2Kizzy's Early Life, Career, Events, Nominations, Awards, S2Kizzy Beats and More
Salmin Kasimu Maengo, better known by his stage name S2KIZZY, is a music producer and composer from Tanzania. He was born on May 9, 1995. His most well-known works are Diamond Platnumz and Rayvanny's "Amaboko" and "Tetema," both of which use the Bongo Flava sound. He has handled and produced albums for artists including Rayvanny, Diamond Platnumz, Vanessa Mdee, and Bill Nass. His name is synonymous with the term "Mr Super" in the context of producing contemporary Bongo-Trap, Bongo-Flava, Afrobeats, and Afropop.
Among is own many famous songs, there is the one that was a collaboration – Chino Kidd ft S2Kizzy, which made a lot of waves in the industry.
Career
Although he primarily collaborates with Wasafi Classic Baby (WCB), Maengo is the current CEO and founder of Pluto Records (S2kizzy studio). He may be working on a project with Amber Rose.
Early Life
Salmin, named after Zanzibar's late president, was born in Mbeya and adopted by an aunt. His mother passed away when he was only three, and his father left the family soon after. He was raised in a Muslim household.
Drum lessons were just the beginning of what would become a lifelong interest in music for him. He finished high school in Morogoro, Tanzania, at a boarding institution. He used the opportunity to borrow a friend's laptop to educate himself in the art of music creation. He'd tell his aunt that he had to serve out his penalty by staying in school during the summer so he could hone his skills.
In numerous interviews, he has spoken openly about the challenges he faced early in his career.
Events
Reports of a break-in at his Dar es Salaam studio spread like wildfire in 2020. John Pombe Joseph Magufuli, Tanzania's then-president, swore to find those responsible, and top government officials looked into the matter.
Soon after John Pombe Magufuli, the president of Tanzania passed away in 2021, S2Kizzy put together a tribute song including a wide range of Tanzanian musicians. Queen Darleen, Diamond Platnumz, Zuchu, Rayvanny, Ben Pol, Jux, Marioo, and Lava Lava are a few musicians who contributed to the project.
Awards and Recognitions
| | | | | | |
| --- | --- | --- | --- | --- | --- |
| S/N | Nominated Work | Award | Category | Result | Year |
| 1 | S2KIZZY | Sound City MVP Award | African Producer of The Year | Nominated | 2020 |
| 2 | S2KIZZY | Afrima | Music Producer of The Year | Nominated | 2019 |
S2Kizzy Songs Produced and Features
S/N

Title

Year

1

"Senorita"- Rayvanny (featuring Gims)

2021

2

"Lala Salama"- Khadija Kopa , Zuchu, Diamond Platnumz, Ben Pol, Jux, Rayvanny, Marioo, Darassa, Mbosso, Queen Darleen,

3

"Kadada"- Mbosso (featuring Darassa)

4

Bench"- King Kaka (featuring Bill Nass)

2020

5

"Baba Lao"- Diamond Platnumz

6

"La Vie"- Tanasha Donna (featuring Mbosso)

7

"Take me away"- Romy Jons (featuring Vanessa Mdee, Ycee,)

8

"Doko"- Whozu

2019

9

"Moyo"- Vanessa Mdee

10

"Tetema"- Rayvanny (featuring Diamond Platnumz)

11

"Nah Easy"- Tanasha Donna

12

"Sumaku"- Jux (featuring Vanessa Mdee)

13

Watoto"- Country Boy (featuring Harmonize)

14

"Pepeta"- Nora Fatehi (featuring Rayvanny)

15

"Bado"- Vanessa Mdee (featuring Rayvanny)

16

"Vumbi"- Rayvanny (featuring Diamond Platnumz)

17

"Sensema"- Hamisa Mobetto (featuring Whozu)

18

Bugana"- Nandy (featuring Bill Nass)

19

"Tetema (Remix)"- Rayvanny (featuring Jeon , Pitbull, Diamond Platnumz, Mohombi,)

20

"Papara"- Mimi Mars

2018

21

"Pochi Nene"- Rayvanny (featuring S2Kizzy)
For more related articles on Tanzania Media and Publishing click here!