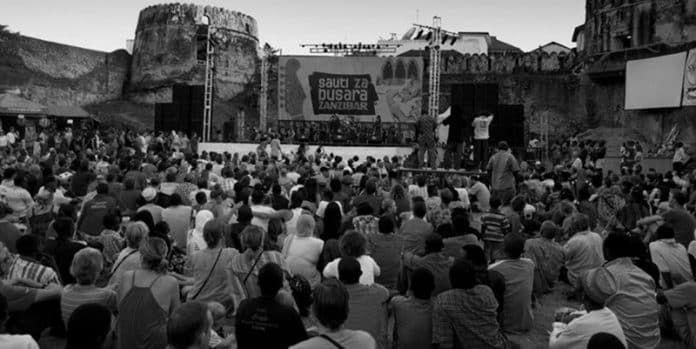 Sauti za Busara (Sounds of Wisdom) – African Music Festival in Zanzibar
Sauti za Busara is a festival that celebrates African music. The festival is a yearly event that takes place in early February on the island of Zanzibar, situated a few miles off the Tanzanian coast in the Indian Ocean.
Sauti za Busara is one of the best events to find new tunes and exceptional performers from Africa. Since the fiesta kicks off in a few days, between February 7th and 10th, 2019, you may want to learn more about the festival's values.
Strangely, East Africa only has a handful of music fiestas. There are many one-day music celebrations, for instance, in Dar es Salaam and other cities but scarcely any multi-day fiestas. There is the Bayimba Festival held in Kampala, Uganda, among these festivals, while Marahaba Festival, Zanzibar International Film Festival, and Sauti za Busara are held in Tanzania.
The secret behind Sauti za Busara's popularity in the area is that it only hosts live music performances. Its tagline is '100 percent live'. This might be odd in some countries, but it is rare for people to attend concerts and witness performers playing live instruments on stage in Tanzania. The performance at Sauti za Busara consists of a lot of traditional music and young urban contemporary geniuses. This focus helps the festival achieve one of its aims: ensuring that the youth population attends the event.
How the Sauti za Busara Festival Zanzibar Started
Sauti za Busara Swahili Music Festival began in 2003 and was mainly dedicated to promoting and appreciating the diversity and richness of the music of the East African area. The festival has flourished and evolved over the years. It still focuses on the music of East Africa but has been showcasing more and more music from other parts of Africa and the African diaspora in recent years. These days, the festival displays the diversity of African music. Through this, it builds respect for the diversity of the continent's cultural identity. Africalia has been assisting the festival since 2017. It gives them the opportunity to extend invitations to performers and groups from countries where Africalia operates, which is also a means for the artists to access new markets. The festival's director, Yusuf Mahmoud, promised that one certain thing is that people attending the festival will discover rare talents and tunes they have never encountered before.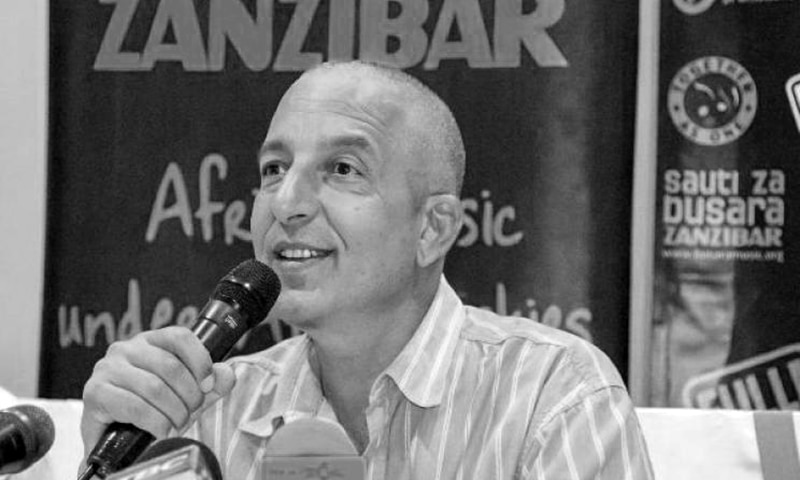 Yusuf originally came from the United Kingdom and has lived and worked in Zanzibar for twenty years. He first did visit Zanzibar in 1998 as a volunteer to help coordinate the maiden edition of the Zanzibar International Film Festival for six months. Yusuf continued at ZIFF as head of performing arts and music. Soon, the initial six months became two, three, four, five years until he left in 2002. He decided to exit ZIFF to launch a new festival that focuses more on music. This decision birthed the festival.
The maiden edition had 80 to 90 percent local music. However, today it is more balanced at 50/50. Yusuf explained that they thought it was more important for performers in East Africa to have the chance to see and learn from other African artists. As they prepare for the 16th edition, the impact of this exposure is evident in the quality and standard of the Tanzanian acts. The choreography, standard of performance and artistic quality of Tanzanian performers have gotten better, and they are ready to perform in big international events, unlike the early days of the fiesta.
Building Capabilities for the Future of Sauti za Busara Festival
Apart from music, the Sauti za Busara festival is also focused on creating jobs and training to build capabilities.
Having trainees and interns is a genuine task because training needs commitment, dedication, and time, which the small Sauti za Busara team does not have. The team is often limited to three to five individuals working on the festival all year long. Holding training all year long usually had minimal effect regarding the huge demand on human and financial resources so much that their capacity to organize a world-class international event was questioned every now and then. This is why in the last couple of years, they chose to hold as many events as possible around the festival time when there are thousands of people visiting the island. Speaking on the decision, Yusuf confessed that he thought it was a smart decision because they spent less money now. Interns and trainees will now join the team in October, leading up to the festival, gaining real and practical experience.
The bulk of the training Sauti za Busara does is based on practical field experience rather than theoretical things taught in the classroom. This practice is more applicable to the youth they work with because they are not always highly educated in the traditional classroom. Yusuf added that if they had an unlimited supply of money, they would hold training programmes many times during the year, but their limited financial resources mean they have to make choices and keep things practical.
The festival reinforces many skills, including lighting, sound, promotion, stage management, press, festival production and marketing. The festival prioritizes hosting participants from Tanzania and East Africa who may then return and flourish with the festival. The team consists of up to 150 people during the festival. Almost all of them are from Tanzania, with a handful from Zimbabwe or Kenya. Most of them come back to work year after year. Their self-belief is growing, as seen in their capacity to foresee obstacles and find ways of solving them. This trait makes the head of Sauti za Busara really proud.
The festival also builds capacity through partnerships with other festivals. For instance, a music festival in Norway, the Oslo World, has been assisting in training lightning technicians. It invites technicians from Tanzania to Norway or sends a specialist from Norway to teach the interns in Tanzania. Also, Roskilde Festival received several team members, gave them tips, and trained them in different areas ranging from sound engineering, artist liaison, and security. Yusuf testified that the crew returned very inspired by the things they observed and learnt about crowd security issues, how crowds move and the significance of emergency exit points. The Harare International Festival of the Arts (HIFA) is another example of such collaboration. A senior team member teaches the Sauti za Busara's stage managers and technical crew. The collaboration is particularly amazing because the HIFA operates in an identical environment, and they understand the culture and the problems of putting things in place with minimal resources. The training facilitator stays in the background and asks the crew for their input instead of telling them what to do. Yusuf thinks this type of exchange between festivals is quite valuable, particularly when they are Africa to Africa or South to South because the challenges, opportunities, and similarities are usually identical.
Sauti za Busara is Linking People
Many international professionals attend the fiesta because they are sure they will encounter new music styles that will be attractive additions to other fiestas in Europe and other parts of Africa. The third factor essential to Sauti za Busara is giving these professionals a platform to make contact with locals and exchange ideas with them.
Every afternoon during the fiesta, a platform known as 'Movers and Shakers' answers to this need. The exercise holds in a small informal space. Only invited experts like promoters, managers, artists, donors, sponsors, media and other professionals working in the field attend the mini-event. Local performers are highly encouraged to take part as well. However, the organizers rarely refuse admission to anyone interested in participating.
The 'Movers and Shakers' is a place where performers can meet fellow performers; promoters can meet managers, and so on. There is a theme for each day of the programme – meet the artists, women in music, music for a change. The invited speakers are often musicians. The platform is an avenue for people to connect and share ideas about cultural and music-related matters.

Where bigger events organize many speed meetings, conferences, and seminars, Sauti za Busara opted for a less formal style. Many foreign professionals told Yusuf that the style they employed in Zanzibar has more benefits. Yusuf does not really know why they say this, but he thinks one of the reasons could be because they have fewer academic and intellectual talks. The platform is typified by fewer talks, more time for questions and answers, and more opportunities to identify members of the audience. For instance, certain moments are dedicated to breaking up. This moment allows participants to have drinks and coffee. The participants are often lively and excited, and they exchange flyers, business cards and CDs.
Perhaps other events can take a cue from this. A lot of genuine networking takes place over a beer, a coffee or a juice in situations where people are laid-back and relate naturally rather than at formal gatherings. Sauti za Busara is certainly united in music, and it is also a place where people connect.
For the upcoming festival, here is the link you can use to monitor Sauti za Busara tickets until when available – https://www.busaramusic.org/tickets/
For more articles related to Tanzania Music click here!