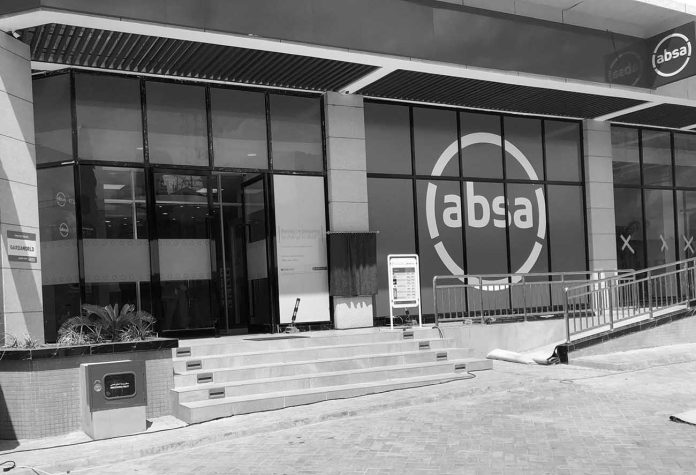 Absa Bank Tanzania Limited (Barclays) – History, Location, Name Change and More
Absa Bank Tanzania Limited (ABT), originally Barclays Bank Tanzania Limited, is a Tanzanian commercial bank and a part of Absa Group Limited, based in South Africa. The Bank of Tanzania, Tanzania's central bank and national regulator licenses ABT.
Basic Information – Absa Bank Contact Details
Absa bank address: Absa House Ohio Street PO Box 5137. Dar es Salaam
Absa bank limited address: 7th Floor of Absa Towers West, 15 Troye Street, Johannesburg, South Africa
Absa bank branch code: 334220
Absa bank contact number: +255 (0) 746 882 000
Absa bank international contact number: +255 743 254 244
Absa bank email address: talktous@Absa.co.tz
Absa bank full name: Amalgamated Banks of South Africa Limited
Absa bank head office: Johannesburg, South Africa
Absa bank iban number: South African banks do NOT use IBAN
Absa bank limited swift code: ABSAZAJJ
Absa bank logo [/caption]
Absa Bank
Tanzania Limited Location
Absa Bank Tanzania Limited has its main branch and headquarters at Barclays House, which is located on Dar es Salaam's Ohio Street. The headquarters of the bank are located at coordinates 39°17'12.0″E 06°48'40.0″ S (Longitude: 39.286667; Latitude: -6.811111).
Absa Bank
Tanzania Overview
Absa Bank Tanzania Limited is an established provider of financial services that serve large organizations, small sized-to-medium-sized businesses, as well as individuals. Its entire asset value was approximated at over $382 million in March 2013. (634.34 billion TZS). BBT had about 87,000 customers, 42 ATMs, and 24 branches as of 2013 December.
History of
Absa Bank LTD
Tanzania
Absa Bank Tanzania Limited was founded in 1925. It was then nationalized in 1967 and transformed into the country's largest bank by assets, the National Bank of Commerce. Barclays Bank Public Company re-entered Tanzania after the economy was liberalized in the '90s, restarting operations in 2000.
Barclays Bank Public Company was awaiting regulatory approval in March 2016 to merge the bank with Tanzania's National Bank of Commerce, where Barclays owns a 55 per cent stake.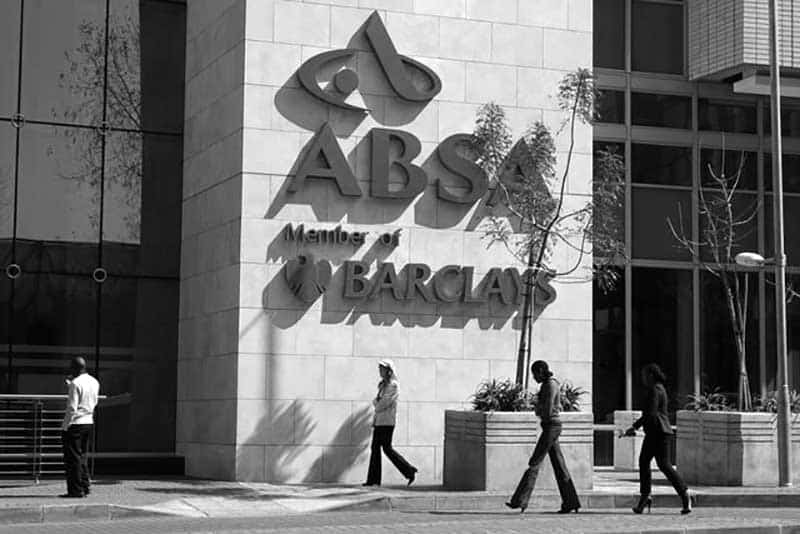 Change of Name
United Kingdom's Barclays Plc owned 62.3% of Barclays Africa Group (abbr. BAG) in 2016. In February 2016, Barclays chose to decrease its ownership in BAG, which was valued at 3.5 billion pounds at the time. Barclays downsized its stake in BAG to only 14.9 % in December of 2017.
BAG was renamed Absa Group Limited in 2018. Absa has to rename its branches in twelve African nations before 2020 June as per the terms of the rebrand.
The rebranding was completed in Tanzania on February 11, 2020. Both the legal and commercial names of the bank were changed to Absa Bank Tanzania Limited.
Absa Bank Branches
The Absa Bank Tanzania Limited has 24 branches as of 2014 November, located in the following areas:
| | | | |
| --- | --- | --- | --- |
|   | Address | Branch Name | City |
| 1 | Ohio Street, Barclays House | Ohio Street (Main Branch) | Dar es Salaam |
| 2 | Magomeni | Magomeni branch | Dar es Salaam |
| 3 | Msasani | Slipway Branch | Dar es Salaam |
| 4 | New Bagamoyo Road | Mwenge Branch | Dar es Salaam |
| 5 | Kinondoni Market | Kinondoni Branch | Dar es Salaam |
| 6 | Mikocheni, Old Bagamoyo Road | Mikocheni Branch | Dar es Salaam |
| 7 | Nyerere Road | Pugu Branch | Dar es Salaam |
| 8 | Libya Street, Morogoro Road in Kisutu | Kisutu branch | Dar es Salaam |
| 9 | Buruguni | Buruguni Branch | Dar es Salaam |
| 10 | Uhuru Street at Kariakoo | Uhuru Street | Dar es Salaam |
| 11 | Serengeti Road, Sopa Plaza | Arusha Sopa Plaza | Arusha |
| 12 | TFA Shopping Centre | Arusha TFA | Arusha |
| 13 | Mkunguni Street in Kariakoo | Mkunguni street | Dar es Salaam |
| 14 | Mwanjelwa | Mbeya Branch | Mbeya |
| 15 | Lumumba Road | Morogoro Branch | Morogoro |
| 16 | Mawenzi Road | Moshi Branch | Moshi |
| 17 | Madukani Road | Dodoma Branch | Dodoma |
| 18 |   | Iringa Branch | Iringa |
| 19 | Pamba Road | Mwanza City Centre | Mwanza |
| 20 | King Street | Tanga Branch | Tanga |
| 21 | Zanzibar State Trading Corporation Building | Main Branch of Zanzibar | Zanzibar |
| 22 | Darajani Kisiwandui | Zanzibar Darajani | Zanzibar |
Absa Bank in Kenya
Absa Bank Kenya, formerly known as Barclays Bank of Kenya, is a leading financial institution in Kenya. The bank has a rich history dating back to 1916 when it was first established as Barclays Bank. In 2020, the bank underwent a rebranding process and changed its name to Absa Bank Kenya, aligning with the global Absa brand.
Absa Bank Barclays
Absa Bank and Barclays have a historical relationship that dates back to 1925 when Barclays Bank (now Barclays PLC) acquired a majority stake in the South African-based United Bank of South Africa (UBSA). Over the years, Barclays expanded its presence in Africa through its subsidiary, Barclays Africa Group Limited (BAGL).
Absa Online Banking
Absa Bank's online banking platform, known as Absa Online, offers a convenient and secure way for customers to manage their finances remotely. 
Here are some key features and services you can expect from Absa Bank online:
Account management

Absa bank access number

Absa bank account number

Absa internet banking login

Fund transfers

Bill payments

Alerts and notifications

And more!
Absa Bank Account Opening
To open Absa bank accounts, you will need to follow a few steps. The process may vary slightly depending on the country in which you are opening the account, so it's always best to check the specific requirements and procedures for your location. Here is a general overview of the account opening process:
Choose the Account Type

Gather the Required Documents

Visit a Branch or Apply Online

Complete the Application Form

Submit the Required Documents

Initial Deposit

Verification and Account Activation
Important Links for Absa Internet Banking
More Resources
For more articles related to Financial Services in Tanzania, click here!