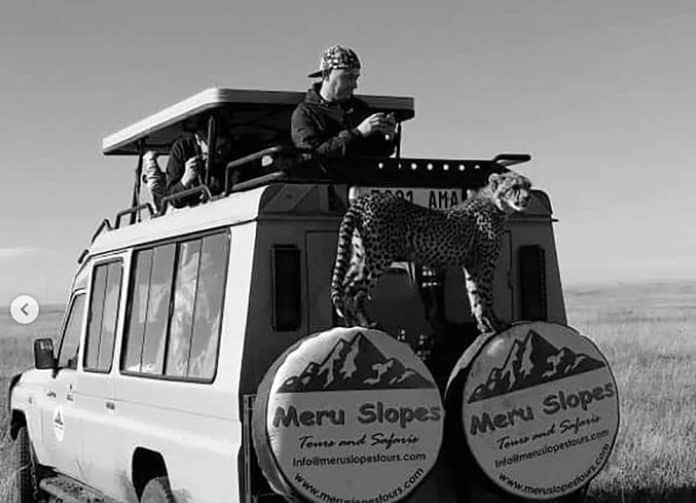 Meru Slopes Tours & Safaris – Things You Need to Know About Them
Meru Slopes Tours and Safaris Limited
Designed just for you by Meru Slopes Tours & Safaris, the planned fantasy will make your expedition dreams a reality. The natural treasures of this country aren't the only ones they'd want to share with you. Tours from the best wildlife spots in northern Tanzania to the actual wildness of southern Tanzania and Kilimanjaro's top to sunny Zanzibar's endless white-sand beaches.
Why Should You Book a Tour with Meru Slopes?
For Safaris in Solitude
Because no two people are alike, no two vacation plans should be the same. Do you prefer the well-known northern national parks or less-traveled southern or western routes? You've always wanted to see the Big Five, birding, or go on a Serengeti walking safari. Private safaris provide you with a great deal of freedom. You can proceed at your own pace and schedule when hiring a private guide and vehicle. You can spend an hour watching elephant herds bathe in the river. If you prefer to relax by the pool rather than observe nature, you can do so. They design a personalized safari that goes above and beyond your wildest safari dreams.
Tour Agency in the Area
Since they operate locally, they take care of their clients from the moment they arrive at their destination until they return home. They are a Tanzanian-owned and operated tour company specializing in trips to Mount Meru's slopes. There is nothing they haven't learned about this country, from its history and traditions to its fauna and natural wonders. They're confident it'll make your time with them more exciting and rewarding. Local tour operators are also a good choice because they help the local economy right away. In Arusha, their Tanzanian headquarters, they have more than a decade of safari business experience. 
Multilingual Tour Guides with Years of Experience
A good safari wouldn't be complete without a knowledgeable safari guide. Their excellent Meru slopes & safaris tour guides are well-versed in the particulars of a safari and will make each game drive an unforgettable experience. That's why only qualified and knowledgeable ones are on their team. Wildlife experts and exceptional spotters are not left out. In addition to fluency in English, they are fluent in Spanish, German, Italian, Chinese, and Russian.
Vehicles for Safaris
Customized Land Cruisers are used in their safari vehicles (4-wheel drive). These cars have high-back seats and a lot of legroom, making them highly comfortable. Because the roof can be flipped to the front, back, or removed entirely, the roof holes are great for wildlife viewing. As a result, you can stand or sit on top of the vehicle's roof. The roof will be closed on long trips. Their vehicles are equipped with first aid kits, refrigerators, and long-range radio equipment to aid in communication in an emergency.
Personalized Courtesies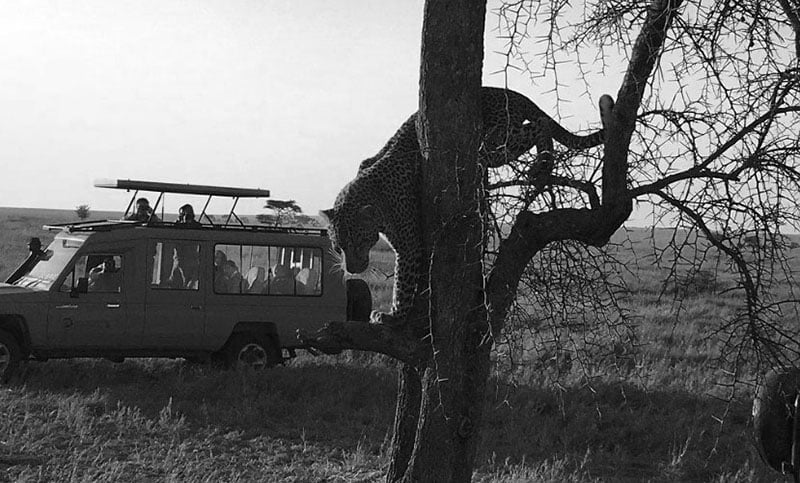 They feel that working together is the best way to create the safari of your dreams. Personal recommendations are based on what you tell them about your preferences and expectations, they will help you plan a trip tailored to your needs. Everything is included in a one-of-a-kind, tailor-made safari itinerary that brings your dreams of a safari to life. Individual care and attention to detail are essential because they have more than ten years of experience building bespoke safari itineraries.
Cost-Effective Rates
Booking with them will save you money because they are a local safari company based in Arusha, which means they can offer lower prices to their clients. We've got you covered whether you're looking for an economical safari or a lavish one. They can also help you figure out how much to save and spend.
Reservations for Safari Tours
Tours to Tanzania in a Day
The  Meru Slopes Tours & Safaris day excursions begin in Arusha, Marangu, or Moshi in Tanzania. In a short period, you can visit a national park and see a wide variety of wildlife or visit Tanzania's indigenous people and learn about their way of life. You can be dropped off at either Kilimanjaro International Airport, Arusha Airport, or your lodging place. All-day tours include a picnic lunch or a lunch box and mineral water.
Safaris with Tanzania's Lodges & Hotels
For the discerning traveler who wants to see Eastern Africa's wilderness in comfort and luxury, Tanzania Lodge Safaris are the ideal option. While you're out in the wilderness during the day, you'll be able to take advantage of the various comforts of your lodge or tented camp at night.
After a full day of game drives, watching wildlife, and being immersed in nature, you'll arrive at your lodging or private tent, welcomed with a drink to help you settle in while you prepare for dinner by taking a shower to wash off the dirt.
Budget-Camping-Safari
Itineraries for their Meru Slopes Tours & Safaris Tanzania include visits to Zanzibar. You can relax on the beach or climb Mount Kilimanjaro at a reasonable price and go on safaris to other parts of the country with their traditions and cultures.
Meru Slopes Tours offers Tanzania budget camping safaris and luxury and budget Tanzania lodge safaris to the most popular Tanzania wildlife destinations. Only a few of their camping safaris in untamed Africa may take you to truly remote places where the infrastructure is not yet developed, in addition to Open Areas, National Parks, and Game Reserves.
As you sip your favorite Tanzanian beer and eat fabulous hot African cuisine prepared by your safari chef, imagine yourself in the middle of nowhere on the Serengeti grasslands under a starry African sky.
As you sleep, lions howling, hyenas laughing, insects singing their nightly songs, and birds singing their beautiful songs are your wake-up call for another day in the African wilderness. Tanzanian camping safaris take you through various such settings; if you're looking for an adventure of this nature, now is your opportunity.
Participate in a Tanzania Group's Expedition
East Africa's most famous safari destination is world-renowned for not going alone but with a companion; joining an established safari group can help you save money while introducing you to new people. We'll take you to carefully selected locations teeming with wildlife, scenery, and adventure, where you'll meet new people and share unforgettable experiences.
Wildebeest Migration in the Serengeti
Approximately two million wildebeest, antelope, topi, and zebra migrate from Tanzania's Serengeti Plains to Kenya's Masai Mara. The lions, cheetahs, and leopards of Africa and the crocodiles that await the annual migration of the first wildebeest through the Grumeti and Mara Rivers are responsible for the deaths of countless creatures. The wildebeest migration is nothing short of a miracle regarding the number of animals involved and the drama and energy this magnificent natural sight elicits.
See their Meru Slopes Tours& Safaris Wildebeest Migration Specialist, including the Masai Mara and the Serengeti National Parks in Tanzania.
Safaris to Witness Birds
For the discerning traveler who wants to see Eastern Africa's wilderness in comfort and luxury, Tanzania Lodge Safaris are the ideal option. While busy surveying in the wilderness during the day, you'll be able to take advantage of the various comforts of your lodge or tented camp at night.
After a full day of game drives, watching wildlife, and being immersed in nature, you'll arrive at your lodge or tented camp with a drink to help you settle in. After you've washed off the mud, it's time to get dinner on the table.
Tanzanian Private Tours
Their mission at Meru Slopes Tours & Safaris is to ensure that you have a unique African safari experience by arranging Tanzanian Private Safari Packages. Like any wildlife, you've always wanted to see?
Wildebeest migrations and elephants at dawn are just two of the many options available to visitors to the Serengeti. If you're a fan of the buffalo or zebra, or if you can't wait to see the rare black rhino in its natural habitat, this is the trip for you. Maybe you'd rather spend your time viewing different kinds of birds. Throughout their many years of experience in this industry, they have found that people are drawn to various subjects.
An issue only arises when the people's varying interests in a group safari compete.
While one person may be excited to follow a pride of lionesses as they get ready to hunt, another may be focused on photographing a romantic couple sitting on a branch in beautiful light. One group may choose to leave the lodge early in the morning to catch the animals in their most active states, while another group may prefer to stay and enjoy their breakfast. It is common for one or more parties to be dissatisfied when multiple priorities are crammed into one schedule. Tanzania private safaris eliminate the risk of sacrificing your once-in-a-lifetime vacation to accommodate someone else's once-in-a-lifetime adventure.
Preparing for Your Honeymoon Vacation?
Tanzania is undoubtedly one of the best honeymoon destinations in Africa. Safari and beach honeymoons can be enjoyed here. Beautiful Indian Ocean resorts are located just a short flight away from awe-inspiring national parks packed with the Big Five and predators. Meru Slopes Tours & Safaris is always here to help you plan the honeymoon of your dreams in Tanzania. We're confident it will be awe-inspiring thanks to their in-depth knowledge of the country and their decades of travel planning expertise.
For more related articles on Manufacturing and Business in Tanzania (Trade) click here!