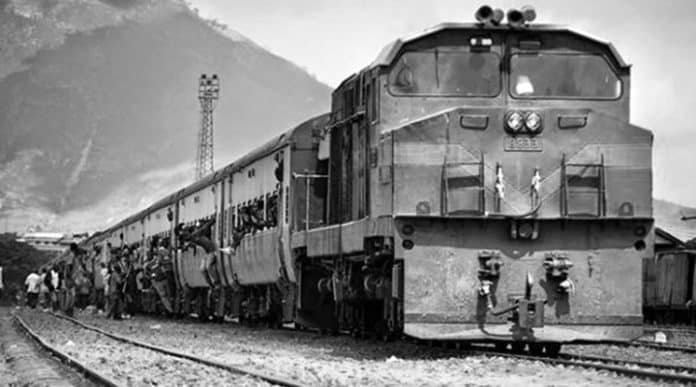 Detailed Analysis of Tanzania Railway Transportation
In 2008 Tanzania had 3,689 kilometers (2,292 miles) of railway tracks, which made the country rank as 46th in the world. The track consists of 2,720 kilometers (1,690 miles) of 1,000 millimeters (3 feet and 3 3/8 inches) and 969 kilometers (602 miles) of 1,067 millimeters (3 feet and 6 inches). On March 31, 2015, the Tanzanian government announced it would spend 14.2 billion US from business loans to build railway infrastructure across the country before 2021, with an objective of making the country a hub for transportation in east africa.
Railways in Tanzania
Recommendations related to the Tanzania railway map have been made for rail transport to connect Mtwara to coal mines in the west, or even to connect it to Mbeya.
The Tanzania central railway line, between Kigoma and Dar es Salaam, carries international cargo and passengers from Burundi, the Democratic Republic of Congo and Rwanda to the Indian Ocean, and the strip from Tabora to Mwanza carries cargo and passengers between Uganda and the Indian Ocean.
Isaka dry port is a small town and is located on the Mwanza railway at its junction with the main tarmac road leading to Kigali. It has been developed in what is known as the "dry port" for receiving cargo transported by road to and from Burundi and Rwanda and transported by freight railway to the port of Dar es Salaam. There are proposals to build a railway line from Isaka to Rwanda / Burundi.
TAZARA Railway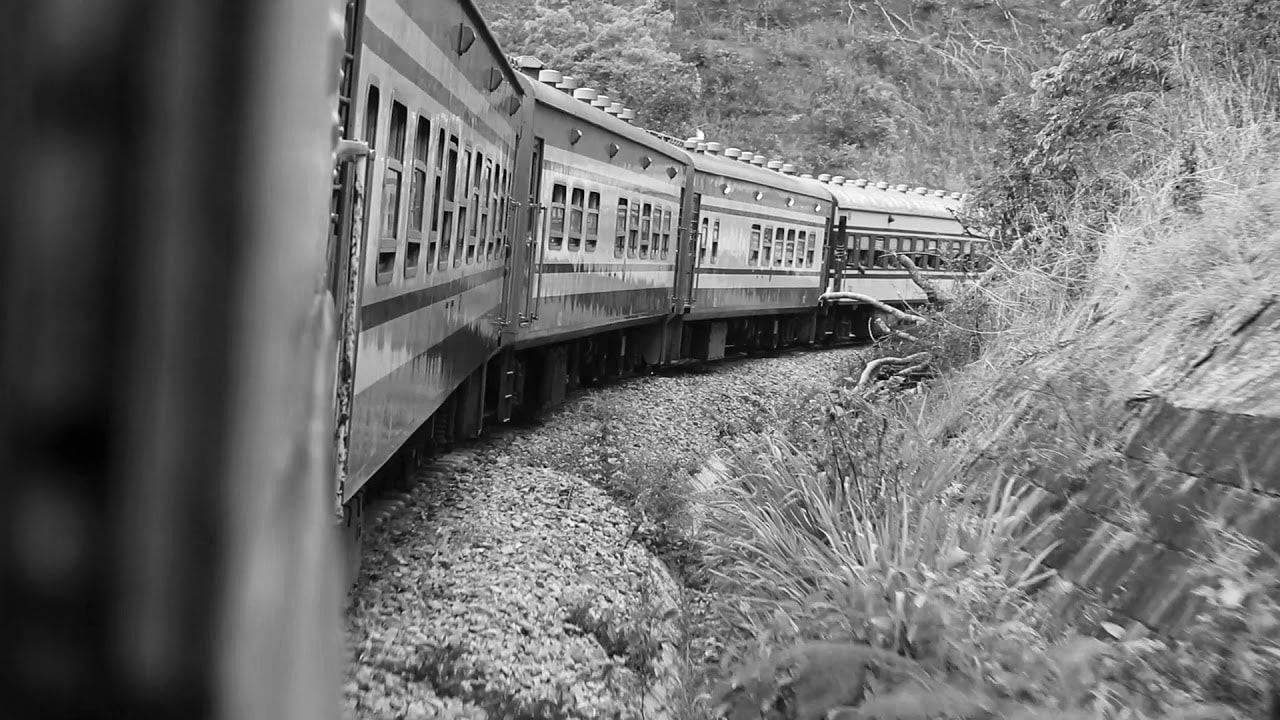 The Tanzania Zambia Railway Authority (TAZARA), formerly known as TanZam, serves 1,860 kilometers (1,156 miles) of 1,067 millimeters (3 feet and 6 inches) which was using a narrow gauge (similar to existing railways in Zambia and southern Africa) between Dr es Salaam and Kapiri Mposhi Zambia, of these kilometers, 969 kilometers or 602 miles are in Tanzania and 891 kilometers or 554 miles are in Zambia. This railway is not part of the railway in Tanzania, and because of the difference with the Tanzania standard gauge railway there is no interaction with other rail lines. There is an area for receiving and transporting cargo in containers between TAZARA and the Tanzania Railways in Kidatu near Morogoro. This allows containers to be transported from as far away as Uganda and Kenya via a ferry on Lake Victoria and from the Kidatu area to the southern African railway through Zambia.
Dar es Salaam Port – 8 km from Tanzania Railway Corporation (TRC Tanzania)
Kidatu – terminates the merger with the Tanzania Railways, with a container receiving and transporting container.
Mbeya
Tunduma border – Zambia
Rail Transport in Tanzania Urban Areas – Passenger Railway Dar es Salaam
History
Prior to the launch, Dala Dala was the only means of public transport within the city.
Launch
The launch journey began on the 29th of October 2012. People prefer to call it the Mwakyembe Train in honor of Harrison Mwakyembe, the then Minister of Transport and Transport.
The Citizen newspaper reported in the first month of 2013 that "Zambia opposed" the project using the TAZARA railway on the grounds that the project was not well planned. Zambian officials insisted that the matter be referred to the board of directors for approval because all governments are shareholders with equal shares. Minister Mwakyembe denied the allegations, saying that all procedures were followed. A member of the TAZARA board who did not want to be identified spoke about the matter saying they had failed to meet for the quarterly meeting for the past six months.
The Institute of Supply and Transportation awarded Mwakyembe in December 2013 for launching this service.
Tanzania Railways Limited (TRL) was launched on the 1st of August 2016, servicing the airport 3 times in the morning starting at 12 am and 3 times in the evening starting at 9:55 pm.
Different modes of rail transport
TRL method
The Tanzania Railway (1,000 millimeters (3/8 inch 3/8)) serves from Pugu station to the city via Gongo la Mboto, FFU Mombasa, Banana, Karakata (Airport), Vingunguti Mbuzi, SS Bakhresa, Kamata (Kariakoo station BRT) and finally arrive in town.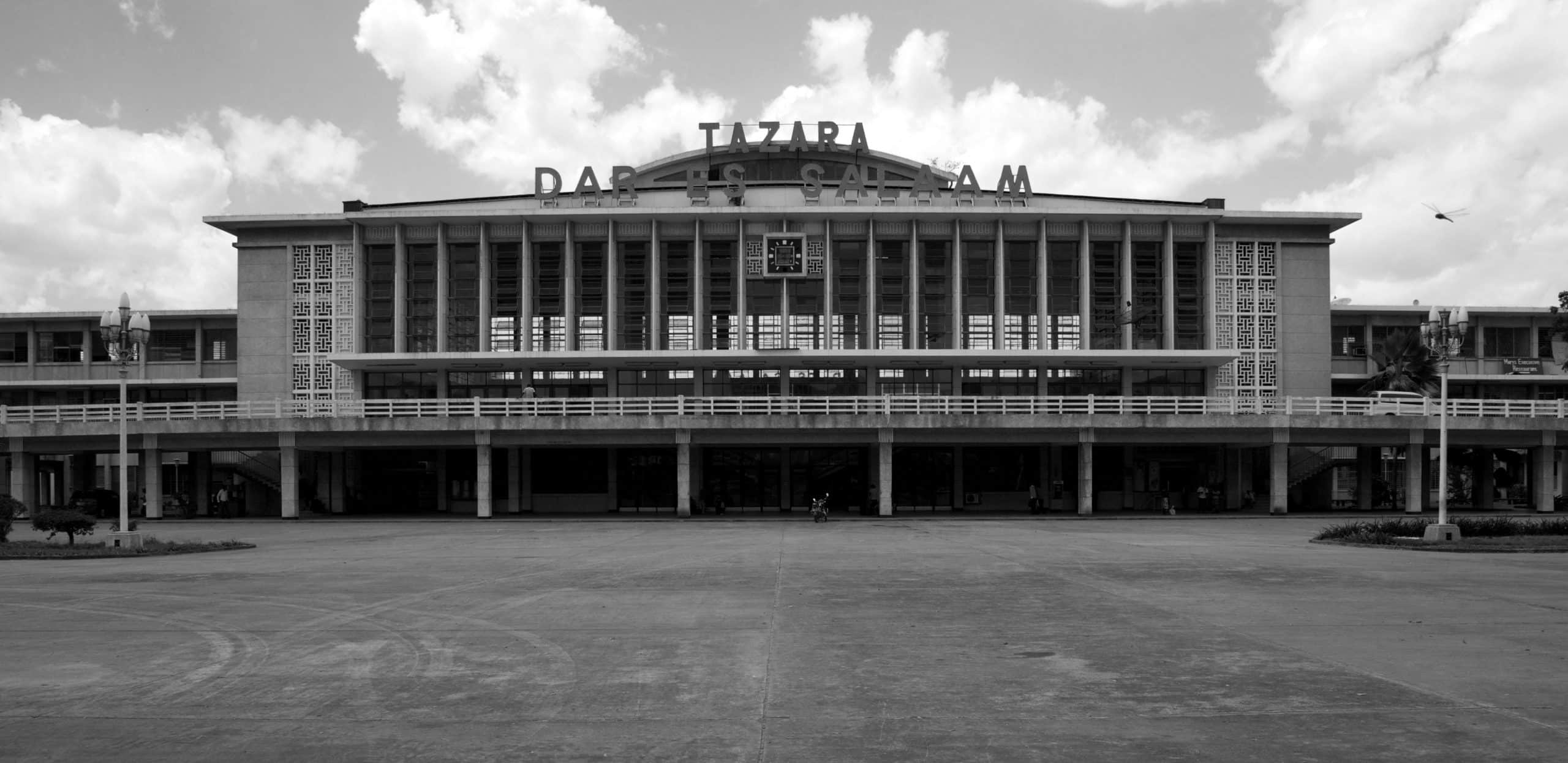 TAZARA Railway
TAZARA (1,067 millimeters (3 feet 6 inches)) offers two lanes in the 20.5 km network. The first is from Dar es Salaam station to Mwakanga which has passed through the suburbs. It ends at Fundi Umeme, Limboa, Lumo Kigilagila, Cigarettes, Kitunda road, Kipunguni B, Majohe and Magnus. The second is from a few stations in Dar es Salaam to Kurasini via Fundi Umeme, Yombo, Chimwaga, Maputo, Mtoni Relini and Kwa Aziz Ali Relini.
Operation
The service is available in the morning and evening on all days of the week (excluding Sundays as well as national holidays)
Ticket Price
TRL and TAZARA recommended a cheaper fare of 800 shillings (US $ 0.50) and 700 each for one trip. However, the land and water transport authority (Sumatra) imposed an adult fare of 600 shillings (US $ 0.27) and 500 while students paid 100 shillings (US $ 0.07).
In May 2013, TAZARA railway reported an increase in revenue from 40 million shillings to 50 million shillings.
By the eleventh month of 2013, TRL was operating at a loss. It costs 4 million shillings daily to run this part while the revenue is 2 million shillings. The high operating costs have been contributed by engines and trains that are not cheap for short trips.
Expansion in the future
RAHCO, a holding company of TRL, issued a tender in September 2013 inviting tenders for a feasibility study on the design and launch of a new Tanzania railway project which involves a line from the main station to four stations: Lugurunu (Morogoro Road), Chamazi (Kilwa Road), Pugu (via Julius Nyerere International Airport) and Kerenge.
Events
On the 26th of the first month of 2015, the TAZARA railway went awry and passed the wrong route.
For a detailed history of railway in Tanzania, checkout our other article "History of Rail Transport in Tanzania (Mainland)". And if interested to explore more articles on travel click here!