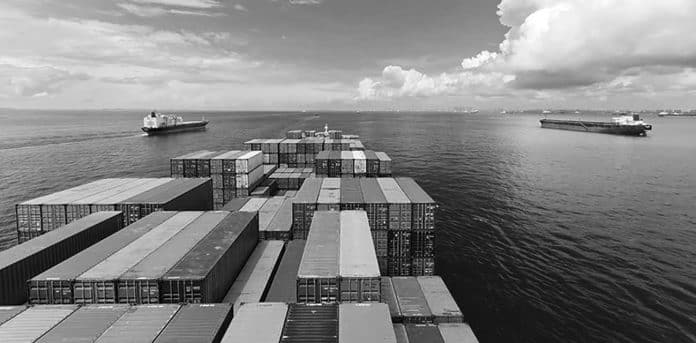 Critical Insight: Tanzania Shipping Agencies Corporation TASAC
TASAC [Tanzania Shipping Agencies Corporation] was founded according to the Tanzania Shipping Agencies Law Number 415 to control the Maritime Transportation Industry on the Tanzanian Mainland. It performs the functions of marine administration, regulates the maritime sector, and facilitates the conduct of shipping business as well as the operation of shipping agencies.
TASAC has its own set of fundamental principles: being responsible to the state and our partners in carrying out the mandate and obligations entrusted to the Corporation and behaving with integrity and honesty in all our dealings. Adopting a professional approach in attitude, character, competency, and conduct; being reasonable in all dealings with service providers, consumers, and other partners; being truthful in all our activities and interactions and ready for public criticism, and always aiming to reach out and welcome new innovations and technological methods of implementing its mandate and contributing to state development.
TASAC is versatile in providing services for its customers, allowing them to access facilities worldwide via premises and the internet.
Services Provided by TASAC Tanzania:
Shipping Business,
Maritime Safety and Transportation,
Marine Transport Registration
Economic Regulation.
TASAC Core Functions:
Increasing the effectiveness of maritime transportation services in its regulative role;
Improving Maritime security, safety, and
Marine environment protection and dispatching business services.
TASAC has regional offices in Mwanza, Kigoma, Mtwara, Mbeya-Kyela, Tanga, Rukwa, Geita, Mara, Lindi, Kagera, and Mwanza-Ukerewe, with its head office in Dar es Salaam. TASAC also operates border post offices in Kagera (Mutukula), Horohoro, Kilwa, Kilimanjaro (Holili), Rukwa (Kasanga & Kipili), Mbeya (Itungi & Kiwira), Katavi (Kalema), Namanga, Tunduma, and Sirari (Mara).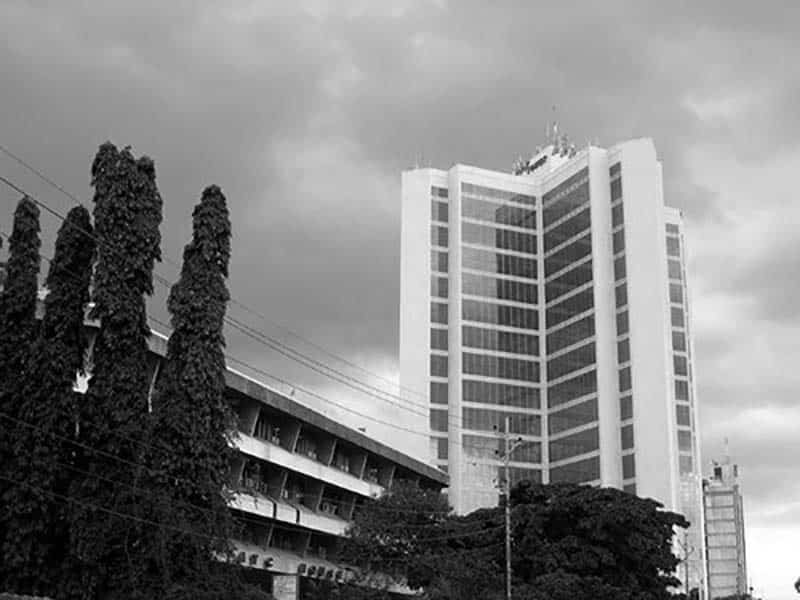 Maritime Safety, Security and Environment
maritime safety, security, and protection of the marine environment.
The Board of TASAC Maritime Security, Safety, and the Environment is dedicated to regulating maritime transportation by guaranteeing that it always creates and maintains the following standards:
The vessel's crew, cargo, and passengers are all safe.
The safety of the vessel and the port's infrastructure and
Protection of the marine environment against vessel pollution
The Directorate is Divided into Three Sections:
Vessel registration, survey, and inspection.
Teaching and Certification for Seafarers; and
Maritime Environment, Security, and Navigation.
Vessel Registration, Survey, and Inspection
The following are the primary functions of this TASAC section:
Taking steps to ratify, domesticate, and execute necessary International Marine Instruments.
Developing Merchant Vessels Regulations and submitting them for approval and signature to the Minister in charge of shipping.
nomination of Surveyors.
Vessel registration and licensing.
Vessel surveying and assessment, as well as the issuance of appropriate safety certifications.
Calculating the tonnage of vessels.
Ships' markings, such as load lines.
Keeping an eye on the safe manning levels of ships.
All foreign vessels are subject to port state regulations.
Maritime services protective gear and maritime services providers are regulated and approved.; and
Ferries, especially those that provide services and are managed by the government, are regulated.
TASAC Training and Certification for Seafarers
The following are the duties of this section:
Maritime Training Institutions Accreditation.
Taking care of the issues of seafarers; and
Seafarers' certification.
Maritime Environment, Security, and Navigation
The following are the duties of this TASAC section:
Concerned with the avoidance of ship collisions and the safety of navigation, as well as the investigation of occurrences and accidents.
All topics connected to the National Marine Search – And – rescue operations are coordinated.
All matters regarding ocean pollution prevention from ships are overseen and coordinated.
Spreading information and raising awareness about safety, maritime environment, and security issues.;
Taking care of wrecks and removing them.
Managing marine security issues such as ship and seaport facility security, as well as the execution of the ISPS [International Ship and Port Infrastructure Security] Code.
Supervising matters about port security; and
Protecting and preserving the marine environment through regulation and coordination.
TASAC Shipping Business
Directorate of Shipping Business (DSB)
Article seven [7] of the Tanzania Shipping Companies Bill, Chapter. 415 gives the board of directors in charge of the Shipping Business its mandate.
The Committee of Shipping Business is divided into three sections:
Section of Forwarding and Clearing;
Section on the Shipping Agency; and
Section for Tallying Ships
1.0 TASAC Clearing and Forwarding Section
Since the 3rd of June, 2019, TASAC has commenced performing forwarding and clearing functions.
TASAC provides import and export clearance and forwarding functions as defined by section 7 [1] of the Bill, Chapter 415.
1.1 Exclusively Mandated Items Cleared by TASAC are:
Minerals and Mineral concentrations.
Mineral-related machinery, equipment, extracts, or products.
Petroleum products.
Ammunition and firearms.
Live animals.
Government trophies.
Industrial sugar.
Domestic sugar.
Edible or cooking oil.
Oil Products.
liquefied gas and Natural gas; and
In addition, any additional items that the Minister may prescribe by notification in the gazette
1.2 TASAC Clearing and Forwarding Activities
Export and Import documentation are received and verified.
For duty assessment, declare through the customs system.
Client liaison for permit application and checking-in with other government offices.
Assisting with cargo release by liaising with the shipping line.
Representing customers for physical customs inspections at departure and entry points
Coordinating with terminal or port operators to apply port fees
Providing client with advice on all aspects of cargo clearance and forwarding
Confirmation of cargo barrier out as well as get in at entry/exit points
1.3 Scope of Operation
TASAC's forwarding and clearing function works in a variety of customized entrance and exit points, such as;
Border Stations
Markets for minerals and
Other areas that the customs authorities may approve
1.4 Contacts
How to liaise with TASAC forwarding and clearing section.
Mail
For cargo importation service importcfa@tasac.go.tz
For cargo exportation service exportcfa@tasac.go.tz.
Application for a permit group.cfatbs@tasac.go.tz
Service of a shipping line cfashipping@tasac.go.tz
Mobile Number
Hotline assistance +255737 792 444
2.0 Shipping Agency Services: –
On the 3rd of February, 2020, TASAC began implementing its exclusive authority in shipping agency activities.
Under an exclusive mandate, shipping agencies' services are divided into three categories: vessel type, cargo/goods type, as well as terms of ship functions.
(a) Type of Vessel
Tanker ship
Chartered vessel
Pure car carrier's ship
Cruise vessel
Exhibition vessel
Casual caller
Military ship
(b) Type of Cargo/Goods
minerals, and mineral concentration,
Mineral-related machinery, equipment, extracts, or products.
petroleum,
ammunition and firearms.
live animals
Government trophies
Fertilizers
domestic and Industrial sugar,
cooking or Edible oil
Wheat oil products
Gas
Liquefied gas
chemicals
Any liquid-related items
Any additional commodities that the Minister may specify in a Gazette order
(c) Based on Terms of Ship Operations
TASAC is also required to give shipping agencies to specific ships when they call at Tanzanian mainland ports for the purpose of unloading or loading cargo, dependent on the terms of services, such as a chartered ship.
2.1 Function of TASAC as a Shipping Agent
The following are the duties of a shipping negotiator regarding the shipping companies as defined in Section 6[six] of Chapter 415:-
Represent the captain in shipping business operations
Make arrangements for ship arrivals and departures.
Arrange for services to be provided by port operators, customs, and other state or public-sector firms, private businesses, or individuals.
Release bills of loading, delivery orders, manifest loading, baggage loading list or release list, and stowage plans are all examples of cargo documentation operations.
Carry out vessel documentation, particularly clearance for inbound and outbound ships.
Arrange for crew-related services to be provided.
While the ship is in port, provide the captain with regular updates on the ship's location and performance.
Make arrangements for the provision of ship stocks, supplies, ship maintenance, and any other services that may be necessary.;
Make arrangements for document purchasing and processing, including creating bills of lading.
Carry out the activities required for ship dispatch.
Make arrangements for transshipment and shipment of cargo that has been over-landed or is under-shipped.
Make arrangements for container stuffing as well as de-stuffing.
Obtain services for warehouse and cargo storage.
In the best interests of ship owners, charterers, and operators, search for ships' cargo & market transportation services.
Provide data on cargo that has been booked, the percentage of allowed storage onboard the vessel that has been used, and cargo availability statistics.
On behalf of principals, handle claims.
Keep proper records of any financial dealings involving the principal's shipping business, including port reimbursements.
Make payments in the best interest of the principals for goods and services.
Document control in connection to a shipping agency by acquiring exports and imports cargo documentation from the principal, such as waybills and manifests, and forwarding such papers to a shipping representative to whom the principle's representation has been assigned;
2.2 Scope of Operation:
TASAC's Shipping Agency operates at designated ports.
Contacts for the Shipping Agency:
Email; Service of a shipping agency [Outward and inward] shippingagency@tasac.go.tz
3.0 Ship Tallying Section: –
The primary goal of the ship tallying division was to provide tallying services for exporting and importing goods through Tanzanian mainland ports, including inland container deports, container freight terminals, dry docks, and all customs designated regions.
Paragraph 7[1] [C] of the Tanzania Shipping Agency Act, Chapter 415, gives exclusive authority over ship tallying operations.
TASAC has been performing ship tallying since the 17th of February, 2020.
During the unloading or loading of goods into or from the containers or ships, vessel tallying services are provided for 24 hours.
3.1 Ship Tallying Activities
TASAC Tallying activities include:
Collection of prearrival documents
Physical verification of cargo
Comparison of introductory information versus actual tallied statistics
Preparation of different reports, including cargo physical inspection
Reporting on shift tally
Tallying daily statement
Essay on the vessel's performance
Statement of fact
TASAC Maritime Transport Regulation
TASAC is dedicated to providing efficient, effective, and timely Maritime Transportation services. Ports Services Regulation as well as Shipping Services Regulation are the two sections of regulatory services.
TASAC handles various service suppliers under the Shipping Services Regulations Portion, namely.;
Shipping Agents
Cargo de-consolidators and consolidators
Forwarding and Clearing Agents
TASAC handles various service suppliers Under Port Services Regulation Portion, namely;
Terminal and Port Operators.
Dry Ports.
Miscellaneous Port Services.
VGM [Gross Mass Verifiers].
Under both of the sections above, TASAC provides regulatory services as well as ensures compliance in the following ways.;
Licenses are issued, renewed, and cancelled.
Establish guidelines for regulated services and goods.
Specify the conditions and terms under which regulated services and goods are supplied.
Regulate charges and rates.
Keep an eye on the regulated service providers' performance.
Speed up the process of resolving complaints and disputes.
Examine and supervise the actions and practices of shipping companies as well as other regulated service suppliers.;
Maintain a close watch on freight rates and additional fees to ensure that they are correctly applied during the period in which they are valid.
Request, record, and evaluate freight rates, monetary as well as bunker adjustment characteristics, and other fees or surcharges associated with maritime transportation services.
Make it mandatory for all ships unloading or loading cargo in Tanzanian ports to report to the Corporation.
Ship particulars.
Freight rates.
For both exports and imports, duplicates of cargo freighted manifests and charter parties.
Copies of service or operational agreements.
Notification of any new charges that will be imposed.
Service conditions, as well as any other pertinent information
Shipping Agents, shippers, forwarding, and clearing agents must all be registered.
supervise the actions of Shipping Agents.
Spread information about things that are important to the Corporation's work.
Perform any other duties that may be delegated to the Organization by this Act or other written laws.
The regulatory services mentioned above are available online via the Shipping Service Providers Website Portal, as well as the Regional Offices and the Head Quarter.
TASAC Economic Regulation
TASAC carries out the following key functions;
Observe the implementation of economic regulations as well as requirements in regulated services.
Conduct rate and charge reviews and use the Act's regulatory powers to influence service pricing in the best interests of consumers as well as regulated service suppliers.,
Develop a method of calculating performance benchmarks and standards for the services provided.
Control the complaint procedure.;
Conduct and manage surveys, as well as search for data that is required for industry control.
Following the economic trends that may have an impact on the controlled industry.
Other Important Things About TASAC
Mailing Address:
PSSSF Tower Building 8th Floor,
Plot Number 20/21,
Garden Avenue/ Ohio Street,
P O Box 989,
Dar es Salaam,
Tanzania
Main switchboard: +011 255 22 2127314
Fax Number: +011 255 22 2127313
Email Address: info@tasac.go.tz
For more articles related to the Government of Tanzania and the Society (Community), click here!